Our World

Malagasy memories of natural harmonies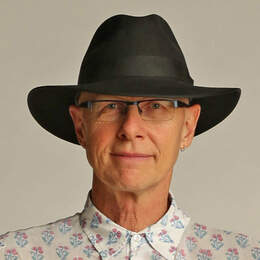 Our Travel Club Tours group meets the locals in a haven of culture, nature and whole-hearted hospitality.
There is a moment in Madagascar, just on sunset, when drinks are served and Diary Andrianampoina gets out a guitar and starts to sing traditional local songs to us. His brother Fanidrini joins in, and so does local botanical guide Roland Randrianarimalala, our bus driver Heri, and a young chap from the Jardin du Roy hotel, who is helping out this evening. There is a natural and beautiful harmony between them.
Travelling in Madagascar is an authentic, immersive indigenous experience. We are surrounded, helped by and engaged with Malagasy people all day. The deep and varied culture and beliefs of the island's 18 tribes imprint themselves on the 18 travellers who have joined Diary and me on our Travel Club Tour, Essential Madagascar, organised with our friends at Travel Directors.
Our travellers might have expected lemurs, chameleons and baobab trees on this unique island, which has some 200,000 species, more than 80 per cent of which are found nowhere else, but it is the human culture that is so often discussed.
We arrive in the capital, Antananarivo, having flown with just one connection in Mauritius, and set about exploring. But soon things start to, well, evolve. The national Tourism Minister, Mr Roland Ratsiraka, offers to lead our tour of this vibrant city, built on three levels. With the echoes of a French period that ended with independence in 1960, we have a motorcade of Citroen 2CVs planned — one car for each guest, so they can stand out of the open roof and see the sights (there are different road rules in Madagascar). Mr Ratsiraka leads on a Harley-Davidson, with me alongside on another, in surely the most bizarre and enjoyable ministerial meeting I'll ever have.
The next day, we drive through dramatic valleys and gullies hand sculpted into terraced rice paddies to Andraiba village, near Antsirabe. We have a rare invitation, from the Aimee family, to attend a turning of the bones ceremony — the one day every seven years when ancestors are removed from the big family stone tomb, to be celebrated, rewrapped in silk, carried on shoulders and returned to rest. Many Malagasies hold the animist belief that our life on Earth is temporary — no more than a bridge to the true eternal life after becoming "seriously ill" (the preferred Malagasy description of death).
After only two full days in Madagascar, we are engulfed in culture.
In the rainforest of Ranomafana National Park, led by specially recruited expert guide Theodore "King of the Forest" Farafidison, we see a rare greater bamboo lemur closer than we ever could have expected, and a pygmy mouse lemur just a few metres away. On a night walk we see chameleons, and the next day visit Theo's father, Vincent Farafison, and big resident horn-nosed chameleons are gently lifted from the trees for us to see more closely.
In Isalo, staying at the beautiful Jardin du Roy, my favourite hotel in the world, one of our band, Grady Brand, is delighted to find a pachypodium plant growing outside his door.
The next day, we walk with expert local guide Roland Randrianarimalala up a gorge in Isalo National Park, to swim in the chill pool at the end — after Roland apologises that he isn't much good with common names, just scientific ones, much to the delight of Grady and Lesley Hammersley, both of whom hold senior positions with Kings Park and Botanic Gardens.
There's plenty more flora to come. Of eight baobab species, there is one in the Kimberley, one in Africa, and six in Madagascar. We walk among some in the spiny forest in Ifaty, by the Mozambique Channel, where balsa-hulled fishing craft with flour-sack sails return to the village with a meagre catch.
There are more lemurs, too. We see ring-tailed lemurs at Anja, a rare white lemur at Isalo and, most dramatic for me, indri, the biggest surviving lemur, at Andasibe. As we stand beneath it, its call echoes eerily through the forest as it moves, like a child in a panda suit.
On the road, there is a flood of sights — bricks being cut out of dry rice paddies between growing seasons and fired in roadside kilns; women carrying just about everything on their heads; billy carts made of sticks and with wooden wheels hauling firewood; people dressed stylishly in a mish-mash of second-hand designer clothes from France; flashed smiles.
Diary, a long-time friend, is an expert tour leader and guide, and has been leading tours for some years for Travel Directors. His brilliant and informed narrative engages us with this big island, which has been geographically isolated for perhaps 65 million years but inhabited by humans for perhaps only 2000. From tribal culture, to the importance of the zebu cattle, to the scientific names of plants, he brings Madagascar alive.
He adds intrigues and highlights with the "little things" he has organised — often local musicians playing Malagasy instruments, which have also evolved in isolation, too, and are as unusual as the animal species. The famous Jean-Baptiste Andrianarimanana, known here as Zamba, plays valiha for us. It is a tube zither made from a huge cylinder of bamboo, strung laterally — to me, a cylindrical harp. Diary plays kabosy, a kind of Malagasy ukulele, and sings songs he has composed.
Another "little thing" is an early birthday dinner for Grady beside a 1500-year-old baobab tree in the spiny forest on the south-west coast at Ifaty, with local musicians and dancers.

This is no ordinary tour. This is personal. But we had known that from the start. Our first lunch, after the 2CVs were led by the Tourism Minister, was at Diary's home.
And our visit finishes in similar vein, with an invitation to a specially convened tourism conference. The Tourism Minister comes and speaks, even though it is his birthday. Eminent primatologist Professor Jonah Ratsimbazafy speaks about the pressures on lemur habitat. I am asked to speak, too: "Madagascar is a stepping stone between Australia and Africa — physically, geologically, emotionally. I've brought a group here because you are our Indian Ocean neighbours, because I want people to experience Madagascar, because I have faith in Madagascar, and because of Diary."
We decide we are brothers, of sorts, and he gives me the kabosy he has been playing, to bring home and play myself.
PS: Email from Diary after we arrive home: "I miss you Brother. REALLY."
In their own words
On our Travel Club Tour to Madagascar...Lynne Edis, Kevin and Linda Casey, Lesley Hammersley and Grady Brand, Sandra Fussell, Jutta Payne and George Firth, Virginia Ward, Jessie Parker, Pereena McGuirk, Max and Barbara Bruce, Lloyd and Bev Margetts, Pam Lazzarini and Judith Fitzhardinge.
Lynne Edis
Madagascar has embedded itself so deeply in my psyche that during my napping-dreaming yesterday afternoon, the images that circulated were all of Madagascar as if I was still there...Madagascar is truly awesome — so much crammed into one island; the complete experience, the whole package — the lemurs, the scenery, the culture, the music and dance, the unique flora and fauna, the lack of poisonous snakes and dangerous animals, the birds, the insects, the resourceful, friendly, happy people, the artisans, the classy hotels, the high-quality English-speaking travel guides and better mobile phone coverage than we have in Australia. Wow, and most of the world knows nothing about it! I have been on a few trips of a lifetime but I think this is, for me, the ultimate.
Tony Edis
We are coming to realise that we have not only been privileged to have experienced the "trip of a lifetime" but also that our lives have been greatly enriched by immersion in the fascinating culture of Madagascar.
Jessie Parker
The baobab trees, spiny forest and lemurs stand out as really wonderful sights. The most thought provoking, though was Diary's explanation of cultural aspects which were jaw dropping to say the least and nearly incredible since they are still happening and not from several centuries in the past. The ecological problems also provoke a great deal of thought. You and Diary are a fantastic team. The group was so much fun. This was probably the most memorable trip I have ever done.
Jutta Payne
First you impressed us with the Indian trip...it was amazing...and now Madagascar...this time we booked first and asked questions later. You and Diary have put together an awesome, memorable, educational and cultural enriching holiday which will be talked about for a long time.
(Jutta and George Firth had also joined our inaugural Travel Club Tours trip to India.)
Grady Brand
The sunset walk through the botanic garden spiny and baobab forest (in Ifatuy) was a surreal moment for me — not to mention sharing a surprise birthday meal.
(Grady's "early birthday party" was under a 1500 year old baobab tree.)
Judith Fitzhardinge
I have a feeling of absolute calm and serenity, thanks to the undemanding nature of the Malagasies and the kind and helpful guidance of you all.
Max and Barbara Bruce
After reflection, the stand-out things for us also include the tenacity and resourcefulness of people to make the best of their circumstances and whatever resources they have. Max especially appreciated how musical the people are.
Fact File
Essential Madagascar
Readers have the opportunity to travel with Diary Andrianampoina on a 14-day Essential Madagascar tour from August 30, 2018. Contact Travel Directors on traveldirectors.com.au, or at 137 Cambridge Street, Leederville.
Travel Club tour to Arabia
Stephen Scourfield will join the Oman section of a Travel Club Tour to Arabia.
He explains: "I only get involved in Travel Club Tours where I feel I can really add to our guests' experiences. Oman is such a place, just as Madagascar was, and India before that."
The 13-night trip leaves Perth on January 11, 2018, first visiting Abu Dhabi, joining Stephen in Oman before travelling to Dubai.
Stephen will be with the group to explore Muscat, Wadi Bani Khalid, Wahiba Sands and Nizwa. It is $8790 per person, twin share, including airfares, accommodation, touring, most meals and gratuities.
Stephen says: "It is a place which I've visited many times, and know well...a place which I am keen to share".