Mallee country through an artistic lens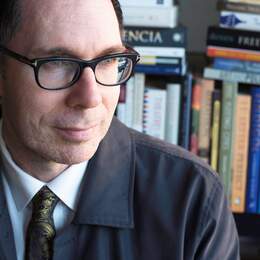 WILL YEOMAN enjoys a vicarious journey through Victoria's Mallee, taking in people and places

Wheat and sheep farming. Small towns and big roads. Grand old hotels and modest general stores. Loquacious locals and quiet cockies. Spectacular silo art and pink lakes.
Sounds like the WA outback. Except it's the Mallee, in Victoria's north-west.
A vicarious rather than precarious road trip is within our grasp, thanks to a stunning new photographic book that takes us to the small towns and communities of the Mallee in the company of writer Adam McNicol — his prefacing Short History of the Mallee is excellent — and five award-winning Australian photographers: Andrew Chapman, Jaime Murcia, Noel Butcher, Melanie Faith Dove and Erin Jonasson.
Deciding that "the railway lines that traverse (or once traversed) the Mallee was a great way to give the book a sense of journey", the team spent two years exploring the region and collecting photographs and stories.
Read the full story here.