Man, Oman - it's a great place to stay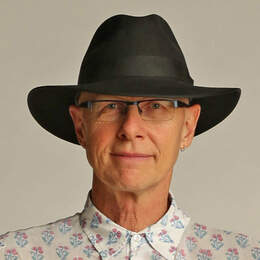 Whatever the comforts you desire, there is no shortage of options in Muscat.
It's 25C in Muscat and the swimming pool is just too tempting. And so I dip in Radisson Blu Muscat's pool and then lie in the shade.
"Perhaps some juice ... perhaps a little coffee?" the waiter asks.
Yes, coffee would be perfect.
"Americano or Omani?"
Omani, of course. It is lightly roasted and tizzed up with cardamom and perhaps a pinch of cinnamon.
From November to February, and particularly in January, this is pretty much the weather, and the scene, you can expect in Muscat, and the Radisson Blu Hotel represents the sort of welcome you can expect from $145 (OMR 44). I've seen it booking, this January, from $170 (OMR 51) a night.
I like this four-star hotel very much. It is slick, smart, contemporary, with spacious rooms, a personal feel to the service, and a good breakfast — inside or outside, overlooking the pool.
Considering that you tend to take taxis, this 153-room hotel is pretty evenly placed between Muttrah and Seeb. Straight out the front is a suburb full of Omani, Indian, Turkish and other international restaurants and cafes (and Costa coffee and KFC too). But the restaurants in the hotel are good, too. Radisson Blu Muscat
I've just moved to another Radisson … Park Inn by Radisson Muscat, a rather fashionable hotel in the city centre.
Now I'm torn. I like this, too.
There's a rooftop pool with a bar.
I've seen it booking, this January, from $130 (OMR 39) a night.
Keeping it sensible
In the mid range, look to the Holiday Inn Muscat, for perhaps $150 a night (OMR 47).
For inexpensive but good accommodation:
Peninsula Hotel (perhaps $70, OMR 21).
Muscat International Hotel (perhaps $80, OMR 24).
Muscat Horizon Hotel ($60, OMR 18).
For apartment-style accommodation, Oman Palm Hotel Suites in Seeb (perhaps $70, OMR 21).
Indulgence on the beach
For top-end quality and luxury, I've previously stayed at, and recommend two hotels, in very different spots:
Chedi Muscat. This is brilliant, five-star luxury, but with a twist.
The Chedi, in Al Azaiba, in north-west Muscat, and with a private beach, blends Omani architecture with Zen, Arabic, Japanese and European influences. A lingering treat.
With mountains as the backdrop and its toes in the Sea of Oman, Al Bustan Palace is an extraordinary place. This Ritz Carlton hotel rightly prides itself on luxury and top service. It has 80ha of private beach and gardens, and is close to Muttrah. Truly memorable.
Crowne Plaza Muscat is in a dramatic position, on a bluff overlooking the ocean and coast — and a great veranda to view it all from. (And they serve superb kingfish tacos.)
But, for a great new hotel near the airport, the Crowne Plaza Muscat OCEC, which opened in December 2017, has some of the best contemporary rooms I've seen, delightful staff and very good service.
Even though it aims at the business and convention market, it's a good spot to regroup for a night before flying home.
Categories