Manchester hotel a quirky charmer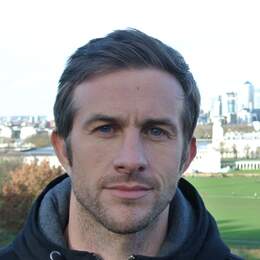 STEVE McKENNA checks in to a new chain hotel with character
There are more than 100 Hotel Indigos dotted across the world, from Houston to Shanghai, Singapore to Venice. But it's not your typical chain, with locally inspired design, decor and menus a key feature of its hotels.
Take, for example, Indigo's new offering in Manchester, where the city's industrial heritage — especially its cotton, tea and printing businesses — are woven into the public areas and 187 rooms and suites.
Colourful fabric threads hang in corridors and are framed above bed-heads, room numbers are advertised on chunky twines and coat hangers are made from wooden cotton spools labelled with the names of famous old Mancunian mills.
The walls of the hotel's basement gym, and its in-room mugs, are etched with maps of the city in its 19th century industrial prime. Guests enter the hotel in a building that dates from this era: a restored four-storey Grade II-listed sandstone warehouse, with the old service courtyard, now covered by a glass roof, housing hotel reception.
As you check in, look up. Against exposed brick walls, there's a light installation formed of baskets strung from pulleys, a reminder of the days when tea was hauled up there.
Most rooms are spread across the connecting, towering new rotunda building, which has some terrific views (especially from its high-level king suites).
From our cosy 24sqm double (room: 1011), we look out to the north, where trains departing Manchester Victoria railway station, next door, snake out to Leeds, Newcastle and York (trains also go south to Manchester airport and west to Liverpool).
This is an edited version of the original, full-length story, which you can read here.
A message from Travel Editor Stephen Scourfield...
Thanks for reading us – we value your continuing interest and our connection with you.
But as our readers increasingly move to digital, we have to keep up with them.
As I'm sure you'll appreciate, there are costs involved in doing what we do for you.
To support Travel, reading the full story now requires a digital subscription (it's $1 a day for full access to thewest.com.au, for all your devices).
If you have the newspaper home delivered, you may already have complimentary premium access to thewest.com.au and our digital editions.
And we have other packages, including $9 a week for the weekend papers and everyday digital.
Stephen Scourfield
Disclaimer
Steve McKenna was a guest of Hotel Indigo and Marketing Manchester. They have not seen or approved this story.
Categories