Mandurah's waters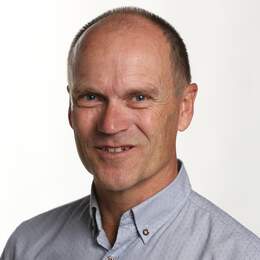 Mogens Johansen joins a group of enthusiastic tourists on a seafood cruise and spends a weekend on a houseboat in Mandurah
Mandurah, the Peel Inlet, the Harvey Estuary, and the Serpentine and Murray rivers are perfect for boating activities. And, for Perth people, it's less than an hour's drive south.
Seafood, selfies & sunshine
The tone is set from the moment a group of Taiwanese visitors set foot on Mandurah Cruises' Wild Seafood Experience cruise. They are smiling, happy and clearly looking forward to what lies ahead. Even the safety briefing, conducted for them in Taiwanese by staff member Alice Shao, draws enthusiastic applause and cheers. I'm not sure what she says but it must be the best safety briefing ever.
And why wouldn't they be happy? Nothing tastes better than fresh seafood and we are (hopefully) going to catch rock lobster that will become part of a feast later.
It's a beautiful, calm morning without a ripple on the water. The selfie sticks and mobile phones are working overtime as Capt. Ivan Zoranich steers Reel Affair II out through the heads by Mandurah's Ocean Marina and into the Indian Ocean, where we're going to pull up pots.
Within minutes, we see the line of floats and the fun begins. Crew member Alan Price oversees pulling the pots, encourages those who want to participate, and there is no shortage of volunteers. The joy on the faces of a couple of elderly gentlemen as they hook the lines and help winch the pots is priceless. The joy ramps up even more when Alan tips the catch out of the pots. Eager hands want to hold the catch and help measure the rock lobsters for size. More cheers and selfies with the crayfish follow as we pull up the remaining pots.
It's a lot of fun and everyone is having a great time.
This is an edited version of the original, full-length story, which you can read here.

Floating your boat into estuary life
Houseboat holidays are popular with families, groups of friends and visitors from overseas ... an ideal way to live for a while on the water.
I back Clancy, our houseboat, out of its pen at Mandurah Ocean Marina and we begin our weekend journey. Our plans are fluid but the rough idea is head for the Murray River, where we will stop somewhere along the riverbank.
Driving Clancy is easy. We cruise out of the Ocean Marina area and into the Halls Head canals before heading into Peel Inlet. Before long, we are in "houseboat mode".
It is a slow-paced journey and there's plenty of time to take in the sights. The cool breeze doesn't bother us, and thanks to big wraparound windows, we enjoy the scenery from the comfortable lounge. Dolphins surf underwater at Clancy's bow shortly before we enter the Murray River. By now we feel like we have left the city behind. The banks of the river are lined with native trees and the birdlife is amazing. Cormorants hang out in the trees, drying their wings after a fishing expedition, while ducks and swans float around the calm water.
We cruise upstream, past idyllic homes with private jetties, hidden gems we never knew existed. The Murray is a revelation to us. We stop again at Jetty's Bar and Grill at South Yunderup for refreshments before continuing upstream past Ravenswood where the scenery changes again to a semi-rural landscape. Ravenswood is our overnight stop. Mandurah Houseboats has private moorings here and it seems like a nice place to have a meal.
The late afternoon light puts on a show. A friendly night heron joins us while we have pre-dinner drinks on the front deck. Across the river at the Ravenswood, people are enjoying drinks in the beer garden overlooking the river and some fishermen are trying their luck from the banks.
The next day, breakfast is prepared on the barbecue on the rear deck before we reluctantly turn Clancy back towards Mandurah.
We have a little time to spare before heading back to Ocean Marina so we stop again at Boundary Island just outside Mandurah. It's a popular spot, families in small boats stopping in to enjoy the shallow sheltered water. It feels a million miles away. But we can see Mandurah across the water.
There is just enough time for one last lap of the canals before we reluctantly return Clancy.
This is an edited version of the original, full-length story, which you can read here.
A message from Travel Editor Stephen Scourfield...
Thanks for reading us – we value your continuing interest and our connection with you.
But as our readers increasingly move to digital, we have to keep up with them.
As I'm sure you'll appreciate, there are costs involved in doing what we do for you.
To support Travel, reading the full story now requires a digital subscription (it's $1 a day for full access to thewest.com.au, for all your devices).
If you have the newspaper home delivered, you may already have complimentary premium access to thewest.com.au and our digital editions.
And we have other packages, including $9 a week for the weekend papers and everyday digital.
Stephen Scourfield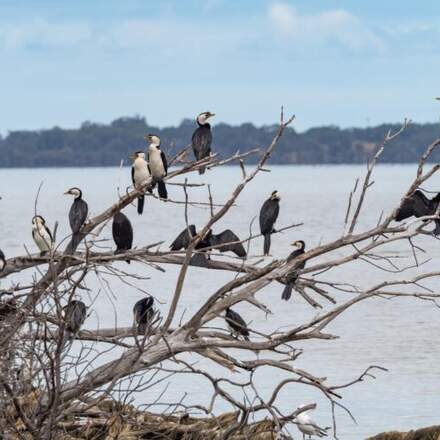 Fact File
Clancy comfortably houses four of us with its big open-plan kitchen, lounge and dining area the hub of the boat. The kitchen is fully equipped with everything including a gas stove and fridge and freezer. There are two double bedrooms aboard, one on the starboard side, opposite the main bathroom and the main bedroom, with an ensuite, is at the rear. The shaded front and rear decks have a table and four chairs plus, and at the rear deck there is a gas barbecue and a big 80-litre esky.

Rates vary from boat to boat but Clancy costs from $320 per day (Monday-Thursday, minimum of three days hire during the high season from November 1 to May 31).
For bookings call 9535 9898 or visit houseboatsmandurah.com.au.
Mandurah Cruises runs the Wild Seafood Experience cruises out of Mandurah and at Rottnest Island.
The three-hour cruise costs $225 and includes a seafood buffet lunch with freshly caught crayfish and a selection of local wines, beers and soft drinks.
To book, visit mandurahcruises.com.au or phone 9581 1242.
Disclaimer
Mogens Johansen was a guest of Mandurah Cruises and Mandurah Houseboats, they have not seen or approved this story.