Marvel at moon phenomenon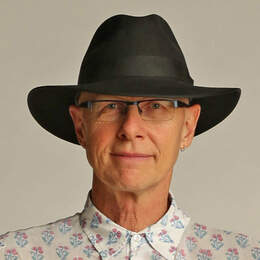 All you need to know to catch the spectacular Staircase to the Moon
WHERE to see the staircase
Among the top spots …
Broome: Along the shores of Roebuck Bay, Town Beach and Broome Golf Club.
Dampier Peninsula: Western side of the peninsula at Gambanan campsite. Good from Cygnet Bay Pearl Farm.
Onslow: First Avenue is a key spot.
Cossack: Settler's Beach lookout.
Karratha: Hearson's Cove.
Port Hedland: On Goode Street, Cooke Point Caravan Park has a special Staircase to the Moon viewing deck.
WHEN to see the staircase
Broome and Karratha are given for timing examples …
March
Thursday 21: Broome 6.28pm, Karratha 7.02pm
Friday 22: Broome 7.13pm, Karratha 7.45pm
Saturday 23: Broome 7.58pm, Karratha 8.27pm
April
Saturday 20: Broome 6.32pm, Karratha 7pm
Sunday 21: Broome 7.18pm, Karratha 7.41pm
Monday 22: Broome 8.06pm
May
Sunday 19: Broome 5.55pm, Karratha 6.58pm
Monday 20: Broome 6.44pm, Karratha 6.22pm
Tuesday 21: Broome 7.35 pm, Karratha 7.08pm
June
Tuesday 18: Broome 6.17pm, Karratha 7.56pm
Wednesday 19: Broome 7.09 pm, Karratha 6.41pm
Thursday 20: Broome 8.01pm, Karratha 6.17pm
July
Wednesday 17: Broome 5.54pm, Karratha 6.17pm
Thursday 18: Broome 6.46pm, Karratha 7.08pm
Friday 19: Broome 7.36pm Karratha 7.58pm
August
Friday 16: Broome 6.21pm, Karratha 6.45pm
Saturday 17: Broome 7.10pm, Karratha 7.36pm
Sunday 18: Broome 7.58pm
September
Sunday 15: Broome 6.42pm, Karratha 7.14pm
Monday 16: Broome 7.30pm, Karratha 8.08pm
Tuesday 17: Broome 8.18pm
October
Monday 14: Broome 6.15pm
Tuesday 15: Broome 7.05pm, Karratha 6.56pm
Wednesday 16: Broome 7.56pm, rratha 7.54pm
With information from Bureau of Meteorology.