Meaning of jargon comes into focus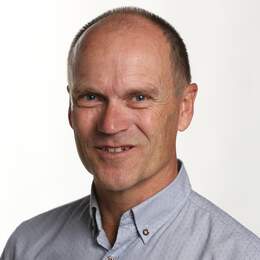 Photographic mumbo jumbo can be a baffling, frustrating and intimidating barrier to enjoying what is a great pastime and hobby, finds MOGENS JOHANSEN

Bokeh, although it has a similar pronunciation, isn't a bouquet of flowers and ISO hasn't got anything to do with COVID-19 and lockdowns.
Chimping however, does have some similarities with mimicking chimpanzees.
Photographic mumbo jumbo can be a baffling, frustrating and an intimidating barrier to enjoying what is a great pastime and hobby.
Understanding the basics
To achieve a correctly exposed image, your camera relies on three primary settings: ISO, aperture and shutter speed.
These can be used in many different combinations depending on what you are shooting and what you are trying to achieve.
ISO
ISO is an acronym for International Organisation for Standardisation.
The ISO setting determines how sensitive the sensor is to light and it also affects the quality of your image.
An ISO setting of 100 isn't as sensitive to light as a higher setting like ISO 320.
With a high ISO, your camera can take shots in low light but there is a trade-off in quality. High ISO shots will appear grainy and have less dynamic range. (More on that later). Low ISO settings have much less grain and produce better colours and a better dynamic range.
So always aim to use as low an ISO as possible for the best results.
Most cameras have an auto ISO setting but use this with caution. If you want to use it, limit the auto range from ISO 100 to 800, so the camera doesn't stray into the really high ISO range unless needed. I prefer to set it to whatever conditions I'm working in and use a combination of the aperture and shutter speed to achieve the correct exposure.
Read the full story here.
Categories