Meet the Inuit throat singers of Arctic Bay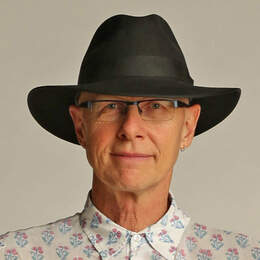 Arctic Bay in northern Canada is a place of ski-doos and quad bikes, bicycles and tricycles, and a remarkable oral tradition dating back thousands of years.
Inuit women Lois Suluk and Taya Tootoo face one another and start to throat sing. Lois leads, Taya must follow.
"We use the voice for a game — if the other one stops, they lose," explains Lois. "There's always a leader and a follower, and the leader tries to trip the other by taking her from song to song to song. The follower has to imitate her exactly. The follower has to listen carefully and imitate."
And in a more serious competition between two women, the leader will change the songs many, many times, waiting for the follower to trip up and lose.
Adventure Canada's Out of the Northwest Passage expedition voyage through Arctic Canada and Greenland is laced with stories and themes of Inuit culture. For, unlike polar voyages in Antarctica, at the other end of the planet, the Arctic polar regions have long been inhabited by indigenous people, living in remote communities, in extreme climate, living off the land.
Throat singing imitates the sounds of nature and animals, says Lois, who like Taya was born and raised in the remote north of Nunavut.
"Throat singing for me is part of identity — I am an Inuit woman. Each song has its own energy."
She adds: "Throat singing is dying out. The art is slowly disappearing. There's an urgent need to get this recorded." It is predominantly a woman's skill. "Because the back and neck vibrate when you throat sing, it is also used to lull a baby to sleep" — for they are carried on women's backs, under a great hood. Girls might start learning at the age of four or six, says Lois. "If there is a passion for throat singing, it does not take long to learn. It took me six months to learn all the songs but a year to get the voicing."
Throat singing has been passed on orally for generations and never written down. "Everything is by hand sign," says Lois. "It is impossible to write it down — it is an oral tradition.
"You can't change the song — I would like to think they have been like this for thousands of years. There is one particular song that the ladies sing — they whisper it and it is about a dog chewing on a lemming."
But Lois then sings her favourite, The Wind Song.
Songs tend to be short (perhaps just a minute or so), and then they loop them, repeating them, trying to outlast their throat singing partner. "It almost always turns into a competition. Sometimes one will laugh or get out of breath. The longest competition I have ever seen is three or four minutes."
Lois started throat singing in 2005, and it has since taken her to other places. She was a cultural performer at the winter Olympics in Vancouver in 2010, and sang to Queen Elizabeth II to celebrate her diamond jubilee in 2012.
She explains: "It is done by a tone with a throat sound attached to it. The throat sound has to come from the diaphragm." For example, in many songs, an "h" sound, brought down low to the diaphragm — "imagine you are trying to cough up something". The singer breathes in short snatches of breath between notes.
In other songs, there is the combination of a high "e" sound and low "h" sound, with the breath intakes.
"Throat singing varies between regions and the most common now is from the Baffin region."
This is precisely where we are now — off Baffin Island in Arctic Canada.
Arctic Bay is a place of ski-doos and quad bikes, big GMC and Ford pick-ups, a toddler being pulled in a milk crate on a homemade sled, and bicycles, tricycles and outboard motors abandoned in the snow.
In the Northern Store, flour is $US45 ($60) a bag, and a packet of biscuits is $US12.
Around 800 people live in this mostly Inuit community which is iced in, isolated and sunless through winter. Inuit have been here for more than 5000 years and call it Ikpiarjuk — "in the pocket", which aptly describes the hamlet clinging to the bay and lowest slopes of the surrounding steep hills. The whaling ship Arctic came through in 1872, and the English name stuck, as did that of King George V Mountain, which dominates the skyline.

It is a walrus hunting hamlet, and in the store a woman is also selling a spiralling narwhal tusk more than 2m long. I see a group of children stone a bird, and others stand round watching two dogs fight.
A grey timber church stands under a monochrome sky. A school is bejewelled with icicles as long as my arm.
And then a young guy stops me in the street. "Do you want to buy my music?"
He has it recorded on CDs to sell, but I can listen to some of it on his iPod first. It's sort of hip-hop — rhythmic beats and loops. Each song has its own energy.
Fact File
For more on travel in Canada , particularly during this, the country's 150th anniversary in 2017, visit canadatourism.com.
Some Adventure Canada expedition cruises include a visit to Arctic Bay. adventurecanada.com
Disclaimer
Stephen Scourfield was a guest of Canada Tourism and Adventure Canada.
Categories