Meet the meerkat mafia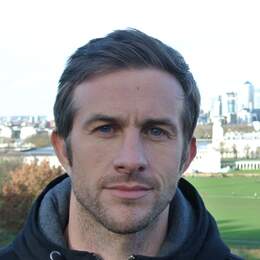 Steve McKenna enjoys quirky nature encounters in the South African 'outback'
At the crack of dawn in the Klein Karoo — a semi-desert, outback-like slice of the Western Cape — I see the silhouette of a tall, slim figure in a wide-brimmed hat gravitating towards my parked car.
I wind down the window and his Afrikaans-infused English shatters the silent, chilly air. "Morning," he says. "We'll set off in a coupla' minutes. Just waiting for a few more people to arrive."
This is Devey, a well-known Karoo wildlife conservationist who has earned the moniker of the "Meerkat Man".
In the mornings, about sunrise, Devey helps tourists seek out these cute-looking African mongooses, which you may have seen in David Attenborough documentaries.
Returning to his bakkie (a ute-like truck), Devey leads the convoy that has gathered in a lay-by outside Oudtshoorn, a town 50km inland from the Garden Route — South Africa's most road-trippable stretch of coastline.
We soon arrive at "Meerkatville", or the De Zeekoe farm, to use its proper name.
This sprawling farm hides an ancient, elaborate burrow system that provides shelter to meerkats and other wild animals and creepy crawlies.
We all shiver as we get out of our vehicles but we soon warm up as Devey and his two youthful assistants ply us with mugs of tea and beskuits (wheatmeal rusks).
As the sun creeps above the horizon and paints red stripes across the big, yawning sky, Devey tells us how meerkats hate the cold. "They don't get out of bed until the Sun has risen. They're more sensible than some."
Amid a chorus of birdsong, he takes us out on to a vast scrubby field and for the next half-hour, we sit and wait on camper's chairs.
As the Sun soars, so does the heat and anticipation levels. I sense a touch of frustration among us tourists, maybe even fear that the meerkats won't turn up.
But Devey entertains us with fascinating snippets and shocking anecdotes about these furry long-clawed critters, that are definitely not as adorable as they look.

This is an edited version of the original, full-length story, which you can read here.
A message from Travel Editor Stephen Scourfield...
Thanks for reading us – we value your continuing interest and our connection with you.
But as our readers increasingly move to digital, we have to keep up with them.
As I'm sure you'll appreciate, there are costs involved in doing what we do for you.
To support Travel, reading the full story now requires a digital subscription (it's $1 a day for full access to thewest.com.au, for all your devices).
If you have the newspaper home delivered, you may already have complimentary premium access to thewest.com.au and our digital editions.
And we have other packages, including $9 a week for the weekend papers and everyday digital.
Stephen Scourfield