Melbourne's newest unusual travel experience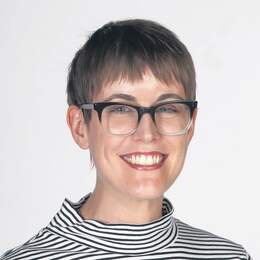 With the opening of Notel, you can now stay in a luxurious renovated vintage Airstream on a rooftop in heart of the Victorian capital's CBD.
We're all familiar with rooftop bars, swimming pools, restaurants and even cinemas, but how about a retro-luxurious caravan park atop a car park?
That's the concept behind Notel, an unusual new accommodation option in Melbourne's CBD offering six fully renovated 1970s Airstreams on top of Fry's car park on Harper Lane, off Flinders Lane.
As its name suggests, Notel is emphatically not a hotel, with no restaurant or room service, and no front desk, although there is a staff member on call 24/7. Guests are emailed or texted a code for their smartphone, which they can swipe to get in.
The Airstreams were imported from the US and lifted on to the rooftop using a 50-tonne crane. Now sleekly renovated, each is equipped with a queen-size bed and a private ensuite bathroom, plus its own deck opening on to a communal area.

Guests also enjoy free wi-fi, an iPad Pro with Netflix, free parking and a "help yourself at no charge" mini bar with piccolos of French sparkling wine, beer and snacks including gourmet chocolate and chips.
Notel's virtual concierge runs through the iPads and will help guests find the best spots to eat and drink in the CBD, and to get reservations at places that are usually booked out.
Two years in the planning, Notel is the brainchild of James Fry, who has owned the car park with his dad for 10 years. He says he wants guests to experience Melbourne's "hidden little gems".
"I had a million ideas of what I wanted to do with the space," James says. "I tossed around rooftop cinemas, restaurants and even a pool, but I wanted something totally different and something that would excite everyone. I feel with Notel that we have nailed it."
Standard suites at Notel are $395 per night, while the Airstream "with benefits", which has private outdoor spa with city views, is $440.
Categories