Arrivals & Departures

Memorials of War commemorates 75th anniversary of D-Day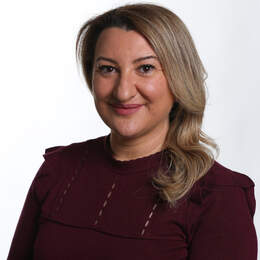 A new itinerary will explore the historic sites and events surrounding World War II.
Family-owned tour operator Collette is commemorating the 75th anniversary of the D-Day landings in June 2019 with a Memorials of War tour for a "reflective journey" through London and Paris, plus so much more.
Collette Australia's James Hewlett says the 10-day tour will be particularly relevant for historical or military film buffs who want to take a journey back through time.
"Memorials of War is ideal for travellers wanting to discover the monuments, museums and landmarks that stand in dedication to the heroic soldiers of the Second World War," he says.
Among the sites will be Bayeux war cemetery and memorial, the biggest WWII cemetery of Commonwealth soldiers in France, where visitors can "pay their respects to the 1800 fallen troops who perished and have no known graves".
The tour will start in London with a visit to the Churchill War Rooms, followed by a trip to Paris aboard the Eurostar train to Pegasus Bridge across Caen Canal.
"In Arromanches-les-Bains, a view of the Mulberry Harbour, one of the greatest engineering feats of World War II, awaits," Collette says.
There will be an opportunity to retrace the steps of the Allied forces along the beaches of Normandy.
"Walking along the shores of Juno, Sword, Omaha and Utah Beach, guests will have the chance to see the craters from cataclysmic bombings which occupy the landscape to this day," the tour operator says.
"Other highlights include visits to the Airborne Museums in Caen and the Musee de la Reddition (the Museum of Surrender), where the causes and consequences of World War II are vividly documented.
"On the meditative drive to Reims, travellers will stop in Compiegne and at the Memorial of Internment and Deportation, dedicated to the 40,000 people who were deported to German camps. Later, guests will have time to explore Reims at leisure, the city where the World War II treaty was signed."
Memorials of War will end in Paris with an opportunity to dine at the Eiffel Tower and "raise a glass to honour the past and celebrate the significant and positive changes exhibited in contemporary England and France".
It's priced from about $4000 per person.
Fact File
For more information, visit gocollette.com.au, phone 1300 792 195 or contact a travel agent.
Categories