Memories of the Tuscan capital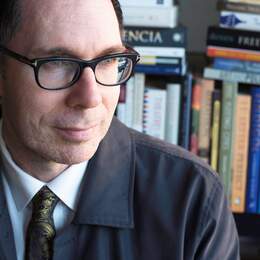 Art connects cities and memories in mysterious ways, finds WILL YEOMAN
"There is no greater pain than to recall the happy time in misery," the tormented shade of Francesca tells Dante as he and his guide Vergil move through the second circle of Hell.
I disagree. It might be 20 years since I last visited Dante's birthplace of Florence, itself the birthplace of the Italian Renaissance. It seems like a dream now. But like all vivid dreams, I still remember certain details as vividly as though I had been there just yesterday. And such remembrances bring me nothing but pleasure.
Such as climbing the paved path to the Romanesque basilica of San Miniato al Monte (mentioned by Dante in his Divine Comedy), high above the city, and looking out across Florence and the surrounding Tuscan countryside and thinking I'd walked into a Renaissance painting, so perfect was the view.
As fellow traveller Susan Horner writes in her 1848 diary after having made this same ascent, "Below us lay beautiful Florence, her cupola and campanile, and her many towers and many steeples rising about her rows of goodly houses, the Arno with its four bridges dividing the town, and then winding along the distant plain with wooded hills rising on either side".
This however was for me but a prelude to climbing, later that same day, to the top of Brunelleschi's 15th-century dome which crowns the much older Florence Cathedral. Both the experience and the views were in equal measure terrifying and exhilarating.
This is an edited version of the original, full-length story, which you can read here.
A message from Travel Editor Stephen Scourfield...
Thanks for reading us – we value your continuing interest and our connection with you.
But as our readers increasingly move to digital, we have to keep up with them.
As I'm sure you'll appreciate, there are costs involved in doing what we do for you.
To support Travel, reading the full story now requires a digital subscription (it's $1 a day for full access to thewest.com.au, for all your devices).
If you have the newspaper home delivered, you may already have complimentary premium access to thewest.com.au and our digital editions.
And we have other packages, including $9 a week for the weekend papers and everyday digital.
Stephen Scourfield
Categories