Michelin stars on the menu at luxury island retreat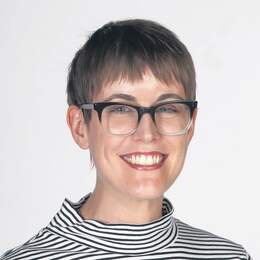 Classic European cuisine and a stunning Indonesian resort setting make for a memorable dining experience.
If you ever needed proof that chefs from Michelin-starred restaurants may well exist on a different culinary plane to the rest of us, here it is: the charming Josselin Jacquet, award-winning pastry chef from the three-Michelin-starred B. Violier Restaurant de L'Hotel de Ville near Lausanne in Switzerland, explaining to a small crowd of journalists that his recipe for raspberry souffle is, in fact, "very simple".
Never mind that in popular culture — from the Audrey Hepburn film Sabrina to technical challenges on TV's The Great British Bake Off — souffles tend to be a byword for difficult and delicate.
Such is Jacquet's mastery he makes short work of the dish, which provided the finale to a seven-course dinner prepared with his colleague Jeremy Desbraux the previous evening.
The pair have made the journey from Switzerland to the Banyan Tree resort, perched on the north-western shore of the Indonesian island of Pulau Bintan, for a series of dinners dubbed Le Duo Suisse.
Desbraux is a previous winner of the prestigious Taittinger Prix Culinaire International, founded by the eponymous champagne producer, and the dinners are part of an ongoing collaboration that sees Taittinger-prize-winning chefs visit some of Banyan Tree's 40-plus hotels and resorts in Asia, the Indian Ocean and beyond.
It's a chance for the resort's local culinary team to work alongside renowned chefs, while also cooking up exclusive dining experiences for guests.
Previous incarnations have seen Stefan Heilemann, from two-Michelin starred Ecco in Zurich, cook at the Banyan Tree Bangkok and Phuket, while the group's Ungasan property in Bali has hosted Diego Campos of Ju-Ma-Na Restaurant in Cambrils, Spain.
Food at the Banyan Tree Bintan isn't only about special-occasion Michelin feasts, however. The resort — less than an hour's ferry ride from Singapore — offers no shortage of memorable meals even when visiting chefs such as Jacquet and Desbraux are not in residence.
Take our first dinner at the Banyan Tree, on the outdoor deck at Treetops restaurant, set in the rainforest canopy overlooking the South China Sea.
Our group is fresh from our journey from Australia, and despite travel weariness and claims to have little to no appetite, we demolish a generous spread of Indonesian food ranging from nutty gado gado and satay chicken skewers to meltingly soft beef spare ribs and dessert of godok pisang, or banana fritters, served with jackfruit ice-cream.
It's all delicious, and more so for being served amid the sounds of the rainforest and gentle breeze off the ocean.
Treetops is also open for lunch and a buffet breakfast spanning everything from fresh fruit and yoghurt to dumplings, miniature doughnuts, scrambled eggs spiked with young ginger and regional delicacies such as Indonesian layer cake and bingka bakar, a pandan-flavoured sweet.
Then there are Thai flavours at Saffron, the signature restaurant at Banyan Tree's properties worldwide, and modern Mediterranean at The Cove, where we tuck into a lunch of delicate tomato consomme with chicken terrine, barramundi with lemon beurre blanc and samphire, and an intriguingly named dessert known as the Pistachio Creation.
Guests at the Banyan Tree can also dine at the neighbouring Angsana and Cassia resorts (and vice versa). For celebrations, there are in-villa barbecues and a selection of "destination dining" experiences that take advantage of the natural setting.
These include romantic options — such as Dinner on the Rocks, served at a table that sits dramatically on a rocky outcrop surrounded by the ocean — to others suitable for groups, such as a dinner on the Laguna Bintan Golf Club's waterside 17th hole and the Kelong Dining Experience, set just offshore on a traditional fishing platform.
Fact File
Current advance purchase rates at the Banyan Tree Bintan are from $410 per night plus service and government taxes, including daily breakfast. There's also a Stay Longer, Save More package with a discount of 30 per cent on stays of three nights or more before March 31. banyantree.com 
 The Banyan Tree Bintan is a 10-minute drive from the island's Bandar Bentan Telani ferry terminal, which is in turn an hour or less by ferry from Singapore's Tanah Merah ferry terminal, which in turnis a short taxi or shuttle bus ride from Changi International Airport. Return fares with Bintan Resort Ferries are from $SG58. brf.com.sg
Disclaimer
Gemma Nisbet was a guest of the Banyan Tree Bintan. They have not seen or approved this story.
Categories