Mirrorless cameras reflect the future
Putting Panasonic's new Lumix cameras to the test in New Zealand.

The dramatic and inspiring landscapes around Queenstown in New Zealand and the exciting activities available make it a photographer's paradise and the perfect place to showcase an exciting new camera release.
Panasonic chose the South Island town to show-off two new additions to its mirrorless camera range.
The highly anticipated flagship Lumix GH5 had the star billing but the Lumix GX850, a trendy-looking entry-level compact system camera, and new range of Leica lenses were also on show.
Within minutes of arriving in Queenstown we're hurtling down the Shotover River in a jet boat only centimetres from the rocks along the riverbank. We, and our GH5 test cameras, are showered with water as our driver performs one hair- raising 360-degree spin after another.
Later, during the official camera launch at the picturesque Stoneridge Estate, Panasonic Australia senior product manager Doug Campbell is enthusiastic about the Lumix DC-GH5. "It's very exciting to launch this flagship camera which delivers professionals the best of the best. It breaks new ground with its innovations across both video and hybrid photography. Mirrorless technology continues to be embraced by photographers and videographers and we predict the growth will continue," he says.
With the huge growth in demand for video on social media, it comes as no surprise that Panasonic's number one target customer is videographers, filmmakers and professional photographers who are increasingly being asked by their customers to provide both video and stills.
Hybrid cameras like the Lumix GH5 are ideal because of their mobility, durability and relatively low cost. They have great appeal because of the ease of switching between video and stills and it's fair to say that Panasonic is leading the way with 4K video. Its innovative 4K photo modes have been available in consumer cameras for years now. The 4K photo modes enable you to easily extract single 8MB frames from a 4K video clip.
The Flagship
The new Lumix DC-GH5 is Panasonic's most advanced camera to date. It is a digital single-lens mirrorless (DSLM) and it features three world firsts that Panasonic claims makes it a leader in its class. It is the first consumer digital camera to offer 4K 10-bit 4:2:2 25/30p video recording to an SD card, it can shoot 4K video at 50/60 frames per second and Panasonic has improved the 4K Photo to 6K Photo so you now get a single 18MB image from your chosen frame grab.
Other notable features are a 20 megapixel Digital Live MOS micro four thirds sensor that is 1.7 times faster than the processor in the previous GH4 model, 5-Axis Dual IS 2 stabilisation, dual SD card slots and an improved, long-life battery.
My experience: Loved it! We put the GH5 through a range of scenarios designed to test its limits and we all found it very hard to fault. It is high-end mirrorless technology with quality, user-friendly features packed into a strong but lightweight magnesium alloy weather-sealed camera body. It survived the fast and damp trip down the Shotover River. The 6K Photo feature and the autofocus tracked perfectly while photographing mountain bikers doing fast spectacular jumps. The 5-Axis image stabiliser worked like a dream while filming video and while taking aerial photographs during a bumpy helicopter flight.
The camera isn't cheap but it will satisfy serious videographers and photographers. The Lumix GH5 with a 12-60mm f/2.8-4.0 Leica lens will set you back $3999 and the body only costs $2999.
GH5 gallery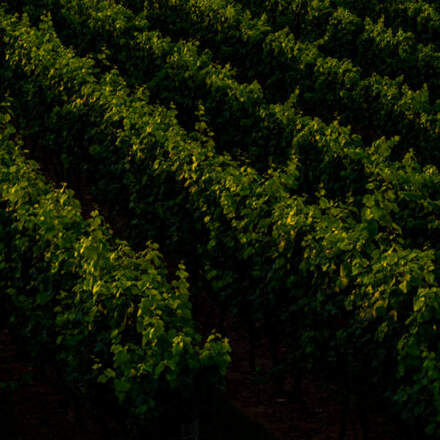 The trendy compact
The stylish looking and pocket-sized Lumix DC-GX850 is Panasonic's entry-level compact system camera.
It sells for $799 and is aimed at photographers who want a bring anywhere camera that still offers the opportunity to take control and add extra lenses.
The camera has a 16-megapixel micro four thirds sensor and comes with a Lumix 12-32mm f/3.5-5.6 zoom kit lens. The full range of Lumix lenses will fit onto the compact body.
It comes in three colours, a traditional two-tone black and silver as well as a silver/orange and silver/cherry blossom option.
The trendy colours and the 180-degree flip-up LCD screen, ideal for selfies and video blogs, will particularly appeal to younger photographers. Once the LCD screen is flipped up, Self Shot Mode is triggered.
You can use Face Shutter, which triggers the shutter after you wave your hand in front of your face, and Buddy Shutter, which operates when the camera detects two faces next to each other. This is ideal for taking quick shots with friends, especially when using a selfie stick. In these modes, the camera can take the shot immediately, or after a 3-second or 10-second countdown.
My experience: The GX850 is fun and easy to use and great for social media addicts who can easily share their video and stills through wi-fi and Bluetooth.
All the key controls are easily accessible and Panasonic's full range of mirrorless lenses will fit. I would have liked an electronic viewfinder for the LCD screen can be hard to see in bright sunlight. It is a good little starter system camera or second camera body. The 12-32mm lens is compact but if you put a pancake lens on it -you can have it with you all the time.
GX850 gallery
The lenses
Panasonic has added one new Leica lens to its lineup and has updated four of its existing Lumix G lenses to support the advanced functions of the latest Lumix G cameras.
The newcomer is the Leica 12-60mm f/2.8-4.0 and it signals the company's intention to expand a new series of Leica lenses. An 8-18mm wide-angle zoom and a 50-200mm telephoto zoom are currently under development.
The 12-60mm (24-120mm Full frame equivalent) is a good useful range for both video and stills, it is weather proofed and has a built-in optical image stabilizer that complements and improves the 5-Axis Dual IS in the GH5.
Last light at the Stoneridge Estate near Queenstown . Picture: Mogens Johansen
Fact File
fact file
For further information, check panasonic.com.au.
Disclaimer
Mogens Johansen was a guest of Panasonic
Categories