Mirrorless marvels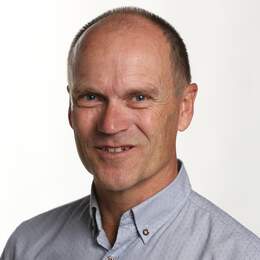 Size matters when it comes to choosing a camera which can capture those precious moments in high quality, writes MOGENS JOHANSEN
Sony, Lumix, Canon, Nikon and Leica are just a few of the names you will come across when you are looking for a high-quality, full-frame camera. A camera with a full-frame sensor is what most photographers aspire to get when they want the best all-round performance.
The big full-frame sensor produces better resolution, sharpness, colour rendition and low-light performance.
It can be a daunting task to choose the right one. Once you select a brand, then there is an equally long list of models to choose from, depending on what you need and want as far as performance goes.
Are fast autofocus and fast sequence shooting important to you? Do you shoot a lot of video with the camera? Do you need a high-end image stabiliser on board? Do you want dual card slots? Or is size, functionality and ease of use most important to you? These are some of the questions you need to ask yourself before making your choice. It is a big investment and big decision but if you choose right it could last you for many years.
To help you decide and point you in the right direction we asked the three leading camera shops to give us their opinion on the best value full-frame camera. Our question to them was a simple one. What is the best value full-frame camera at the moment?
We were not necessarily looking for the one with the highest specifications, just a full-frame sensor and a good all-round zoom lens to suit travellers. We deliberately didn't specify whether we wanted a DSLR or mirrorless camera.
It was no surprise to me when they all picked mirrorless cameras. Their size and performance is in many cases outperforming the traditional full-frame DSLR cameras. It was also no surprise to me when Sony pipped the traditional power brands as the choice in two out of the three shops' opinion. Sony has been the market leader in the mirrorless space for years now and has a tried and tested range of user-friendly cameras with top specifications.
Mogens Johansen picks the Sony A7 II with a Sony 24-70mm lens
I am going with the majority vote and stay with Sony as the preferred brand but I am going to suggest a cheaper option. The Sony A7 II with Sony's 24-70mm f/4 lens. There is no question that Sony are the market leaders, it is a well-deserved position they have earned with clever and bold innovations over several years as they developed and refined their full-frame mirrorless range. I agree with Lidio and Nimalen that the A7 III is a fantastic camera, it has several improvements over the older-model A7 II. It has better and faster autofocus, better low-light performance, better video capabilities, faster burst speeds and dual card slots but on balance and thinking about how most people use their camera and what they use it for, I am convinced the A7 II will satisfy all but the most demanding users. The A7 II has virtually identical specifications to the Canon RP with the exception of video performance. The A7 II can only shoot 1080HD video compared with the RP which can shoot 4K video but that is not a deal-breaker for me. I have chosen the Sony Vario-Tessar T 24-70mm f/4 Zeiss lens because it complements the compact nature of the A7 II. It is not as fast as the Tamron f/2.8 picked by Nimalen and it doesn't have the zoom range of the Canon 24-240mm lens picked by Ricky but I feel it is the perfect companion to the A7 II as a compact full-frame travel kit. If you feel you need a bit extra range you could look at Lidio's suggestion of the Sony 24-105 f/4.0 lens or add a proper telephoto zoom to the kit at a later date.
The Sony A7 II body sells for around $1698 and the Sony Vario-Tessar T 24-70mm f/4 Zeiss lens sells for around $1298 which makes the kit $2996.
All the prices quoted were correct at the time of writing but look out for special deals from time to time. There are often good cashback deals to be had.
Ricky Packham from Camera Electronic picks the Canon RP with a Canon 24-240mm zoom lens
"I think the Canon RP is the best value for money at the moment. It is not just about the price point but, combined with the 24-240mm lens, it is a great travel camera. It takes amazing photos, the dynamic range and the colours are just what you expect from a full-frame camera. The size — everyone is travelling and wants smaller and smaller cameras. It is a travel kit, it's a workhorse kit, it can suit everyone from an entry-level photographer who wants to start with the best to a professional who wants a travel camera with the performance that comes with it. It has an easy-to-navigate minimalist design but it is not short on specs. It has a 26MP sensor, it does great video, there is a flip-out touch screen, a great resolution viewfinder and wi-fi.
"It is not short of anything that you want," he said.
The Canon RP body sells for $1788 and the RF 24-240mm f/4-6.3 IS USM lens sells for $1499, which makes the kit price $3287.
Nimalen Ganga from digiDIRECT in Cannington picks the Sony A7 III with a Tamron 28-75mm lens
"When you compare what is out there at the moment I would go with the Sony A7 III — bang for bucks it ticks more boxes than its competitors. It has dual card slots, 5-axis image stabilisation, and one of the best autofocus systems in the market. It caters from the beginner to the professional, we find it is great for the traveller, the home enthusiast as well as studio and wedding photographers who work in the pro market. It is one of the hottest-selling cameras in the market at the moment. The Sony A7III paired with a Tamron 28-75mm f/2.8 is perfect for the traveller who wants to do city or low-light nightscapes, it's just a great all-round lens. The Tamron is more compact and lightweight compared to the premium Sony G-Master lens and it comes in at about half the price," he said.
Sony A7III sells for $2648 and the Tamron 28-75mm f/2.8 around $1209 which makes the kit price $3857.
Lidio Fiore from Leederville Cameras in Leederville picks the Sony A7 III with a Sony 24-105mm lens
"The number one full-frame camera is the Sony A7 III. Sony is the clear leader in full-frame mirrorless technology. It is literally the number one selling full-frame camera, it outsells its competitors by 10-1. Brand aside, Sony is definitely the best. The A7 III has a 24MP full-frame sensor, it is very lightweight, it has the 5-axis image stabilisation in the body, it will shoot 10 fps so it is very good for action shots. We sell the Sony A7 III's with the Sony 24-105 f/ 4.0 lens for $3999. It is a good all-round travel combination with the wide-angle to short telephoto lens" he said.
Categories