Arrivals & Departures

Stylish new look for Freo's Tradewinds Hotel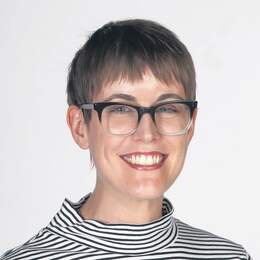 A rooftop terrace featuring cabanas with river views, plus bar carts in each suite, are among the upgrades following the first stage of a redevelopment by the company behind the Cott Beach Hotel. 
Having started life in 1897 as the Plympton Hotel, Fremantle's historic Tradewinds Hotel is said to have been the last hotel in Freo to have a horse trough.
Rather more modern are the hotel's recently unveiled new hotel rooms, which are part of a redevelopment from the company responsible for transforming the Cottesloe Beach Hotel and Broome's Mangrove Hotel.
The first stage of the $7 million redevelopment by WA's Prendiville Group includes renovations to the reception and pool area, along with a new licensed rooftop garden terrace.
The heritage-listed building has been modernised to cater to holidaymakers and business travellers, with 83 self-contained guest rooms, suites, studio rooms (pictured above) and two-bedroom apartments.
In a twist on the traditional mini-bar, each suite has a bar cart so guests can mix their own cocktails. Each room also features art work by Melbourne-based abstract painter Sarah Kelk.
Guests can also enjoy the newly refurbished pool, fitness centre and the cabanas on the rooftop terrace, which has views over the river.
The design, by Perth firm DMG Architecture + Construction, has a "refined industrial theme" inspired by its Freo location and the views of the shipping harbour.
"Through clever, contemporary design we have worked to honour the heritage of the building, upgrade the hotel's facilities with modern interiors and offerings, and enhance the beauty of the Swan River and Fremantle Port," said Prendiville Group executive director hotels Garrett Prendiville.
Categories