Arrivals & Departures

Money-saving tips: How to get free public transport in Switzerland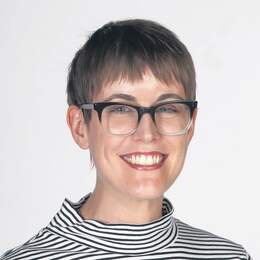 Want free public transport plus free and discounted activities? A number of Swiss cities offer just that. 
Switzerland is known for its efficient and reliable public transport system, but it's perhaps less widely recognised that stays in many Swiss cities come with free local travel cards, usually issued by your hotel.
These provide free access to public transport such as buses, trains and boats — and, in some cities, free or discounted activities and entry to attractions as well.
Here are a few examples, courtesy of Switzerland Tourism...

Basel Card
This provides visitors to Basel (pictured above) with unlimited access to public trains and buses, along with free wi-fi in 17 spots around the city, one ferry ride, and 50 per cent off entry to Basel Zoo, Theatre Basil, a two-hour sightseeing bus, a walking tour and river cruises.
Lucerne Mobility Card
Entitling hotel guests with free train and bus travel, this card is "especially good for repeat visitors or for short stays", according to Switzerland Tourism.
"Longer stays or first-time visitors will find that the features of the Swiss Travel Pass are more useful when exploring the city as ferry rides, mountain railways, cable ways and museum entries would all be included," they say.

Lausanne Transport Card
Available to guests staying at any hotel in Lausanne, this card entitles holders to up to 15 free days of travel in the city, along with discounts at shops, restaurants, cinemas, theatres, nightclubs, museums and more.

Montreux Riviera Card
Free travel, discounts on walking tours in Montreux and Vevey and a Queen Studio Experience are all perks of this card. It also comes with discounts on selected rail journeys, cruises and activities in the Lake Geneva region — and even free welcome drinks at the Montreux-Vevey Tourism office.
Bern Ticket
This provides free public transport for hotel guests, along with airport transfers, rides on the Gurten and Marzili funiculars, and the elevator to the Minster terrace.
Categories