More than wheat and wildflowers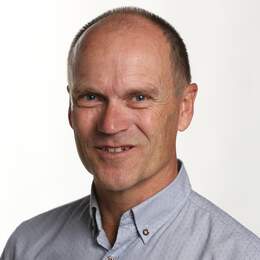 Farm tours and astro tourism look set to propel Mingenew into a bright future.
The massive grain receival facility and stockpile of wheat dominate the view of the town from atop Mingenew Hill. The facility is the largest in the Southern Hemisphere — last year it received about 600,000 tonnes of grain.
Agriculture is clearly the main game here but Mingenew is not a one-trick pony.
On an isolated ridge 18km outside Mingenew, Geo Science Australia's Yarragadee Geodetic Observatory and the Swedish Space Corporation are quietly working away on national and international science projects. Their giant satellite dishes point skywards collecting data for NASA,
JAXA and the Chinese Space program. The results from a powerful laser at the Yarragadee Satellite Laser Ranging Station is ranked as best in the world.
I'm having breakfast with Shire of Mingenew chief executive Nils Hay at the town's famous bakery. He speaks enthusiastically about the potential for tourism from farming and the town's science industry.
Farm tours and astro tourism are some of the tourism initiatives being developed in the area.
"I would really like to improve the infrastructure that is here and make it a bit more of an asset from a tourism point of view. Agriculture is wonderful for us and always will be but I would really like to see some diversification and job creation," he says.
Shire president Helen Newton also sees the potential and has plans to invite tourists on to her 8000-acre (3270ha) sheep farm for an authentic farming experience. Helen attended a Tourism WA workshop to get a "China ready" accreditation and hopes to link her tours with the Mingenew Expo which draws many visitors to town.
Kelly Starick and Anette Thomas who work tirelessly to promote Mingenew tourism are also upbeat.
"There is a lot more to Mingenew than wildflowers. There is a bigger picture; when people come they realise that the place is beautiful even without the flowers, the landscape is stunning. People are looking for authentic experiences, they want to talk to you and learn about your life," they say.
Carol Redford is a passionate stargazer who owned and operated the Gingin Observatory for five years.
Now she collaborates with several Wheatbelt shires to promote astro tourism in the region. I'm with Carol and Nils Hay at the Yarragadee Geodetic Observatory for an evening of stargazing and astrophotography.
In-between taking pictures and looking at the Eta Carinae Nebula 10,000 light years away through Nils' powerful telescope, Carol explains her vision.
"I run events and bring amateur astronomers to the communities and I do community engagement to make sure they understand that we are inviting visitors from all around the world to their towns, "Carol says.
"I've asked the towns to do three things. One, to choose some astrophotography hotspots. Two, to choose observing sites for people with telescopes or binoculars. Three, to encourage them to adopt a lighting management policy.
"We are so lucky in WA. We have the most isolated capital city in the world which means that we have this wide-open land and low levels of light pollution so if we can keep it dark it will be an asset into the future.
"Western Australia can become the stargazing and astronomy capital of the world, we have the Square Kilometre Array, we have the space tracking station here in Mingenew, the space science that is happening in this State is incredible."
Categories