More to Mandurah: Peel region's good food & new adventures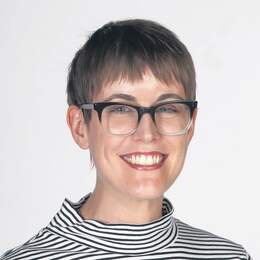 From forest adventures to novel ways to explore the waterways, there are plenty of ways to see Mandurah and the Peel region in a different light. 
It's hard to say who's more startled as I come whizzing through the trees on a flying fox and disturb a big grey kangaroo in the damp bush below me.
Strapped into a harness and dangling perhaps 8m above the ground, I let out a strangled squeak of surprise. The 'roo, meanwhile, hops a few metres away and watches, perhaps bemused, as I scramble on to the next platform.
I'm at Trees Adventure, a series of treetop obstacle courses and flying foxes set in the forest at Lane Poole Reserve near Dwellingup. With nine courses incorporating 23 flying foxes and more than 80 challenges, it has options ranging from easy courses for young children to more challenging alternatives involving clambering over, climbing through and balancing on obstacles, all the more treacherous today thanks to the damp, dripping weather.
An adrenaline junkie I am avowedly not but I'm pleased and not a little surprised to find myself enjoying it very much, startled kangaroo and all.
Trees Adventure is precisely the sort of activity I've come to Mandurah and surrounds to experience.
It's still relatively new, having opened in 2015, though the company has been operating elsewhere in Australia since 2010. And it shows off a different side to the Peel region, an area still most commonly associated in many minds with the bounties of its beaches and waterways.
Indeed, recent consumer research funded by the Mandurah and Peel Tourism Organisation suggests that knowledge of the range of things to see and do in the region is low, not just among West Australians from outside the area but also among locals. It's a situation that MAPTO and the Peel residents I meet are keen to remedy: as one local business owner tells me "there's so much more to Mandurah than crabs and dolphins".
World of experiences
"We're looking to do something a little bit different from everyone else," Ian Glen explains.

A Londoner with a background in the building industry who moved to Mandurah 12 years ago, he launched Westside Tours last year, running half and full-day trips through the region in a pair of immaculate four-wheel-drive buses.
Among the company's offerings are a day tour including four-wheel-driving on Preston Beach and seeing the thrombolite "living fossils" at Lake Clifton — both quintessential local attractions not necessarily well known among visitors.
There's also a new Aboriginal culture tour led by Noongar guides that visits Lane Poole Reserve and Dwellingup's Forest Discovery Centre.
The latter is also open to visitors exploring independently, and offers everything from walking trails to Aboriginal culture and heritage tours to creative courses ranging from blacksmithing to wood-turning.
Housed in a distinctive leaf-shaped building, the centre also has a gallery and an interpretive centre focused on the forest environment, including informative displays, digital microscopes to inspect samples of local flora and fauna, and craft tables for activities such as pyrography or wood burning.
Out in a forest clearing, manager Shani Holster stokes a campfire and serves up billy tea and damper — experiences included on the 2½ hour cultural immersion tour.
"I'm just keen for people to put their phones down," she says.
Culinary adventures
"I think the thing that was missing from Mandurah was really modern, produce-driven food," says Felicity Evans, owner and head chef at Flic's Kitchen, on the Mandurah Terrace foreshore.
It's a gap Felicity has aimed to fill since opening the restaurant in July 2016, serving "kinda-like tapas" dishes with an emphasis on local, seasonal produce. "I don't play it safe," she says.
As well as popular signature dishes such as house-made ricotta gnocchi, Flic's Kitchen has become known for its drinks selection, which includes craft beers and natural wines, and a breakfast menu that spans everything from ramen with crispy pork belly to gingerbread French toast.
Then there are imaginative, immersive events such as the recent Dinner in the Dark, which saw blindfolded diners served an Asian street-food inspired menu to a soundtrack of market sounds. The next, in August, is themed around New Orleans street food.
A short walk away at Mataya Eatery, owner Natalie Cameron is also endeavouring to highlight local produce. "There are so many amazing Peel-based food producers," she tells me.
This focus applies not only to the cafe's choice of suppliers but also the range of giftware and other items it stocks, and to Mataya's forthcoming foray into gourmet hampers. Ideal for picnics or to have delivered to your accommodation, they will incorporate items such as local honey and Harvey cheese.
Serving breakfast, lunch, coffee and cake, Mataya has become something of a community hub since it opened in July last year, hosting small-business meet-ups and events such as markets and workshops.
"It's so full of entrepreneurs down here, it's incredible," Natalie says.
Waterway magic
Gerd Heinen likes to say that when he and his wife migrated from their native Germany to Western Australia, they moved from living on the 35th floor of a high-rise building in the middle of Cologne directly to a one-storey home in Mandurah.
Quite a change, to be sure, and one that led to the launch of one of the Peel region's more unusual ways to take to the water.
In late 2016, former electrical engineer Gerd started Eco BBQ Boats, hiring out circular electric fibreglass boats from Mandurah's Ocean Marina. Seating six to 10 people around a central charcoal barbecue, they're quiet, clean and — I can attest — easy to drive (no skipper's ticket is required).
The barbecue boats are originally a German concept that has since expanded to numerous countries worldwide. And though alterations were required to adapt the boats — initially designed for European lakes — to local conditions, Gerd says they're well suited to Australia which is, as he points out, "a barbecue country".
If you're keen to see more of the region's waterways — again, without the need for a skipper's ticket — Mandurah Houseboats hires out its 14 vessels, which accommodate up to 10 people, for periods of two nights up to a week or more.
"The longer people are on the boat, the longer they want to stay on," owner Alan Hill says. "They're very easy to operate; even people who haven't been on a boat don't have a problem."
Alan's clearly a man with a passion for his business — "I could talk about houseboats all day," he warns me — and takes me for a ride through Mandurah's canals and into the Peel Inlet aboard the houseboat, Clancy, which sleeps six and is well-suited to two couples.
It's surprisingly spacious aboard — Alan claims you can get 30 people into the good-sized kitchen and lounge area "and there's still room to dance" — with big windows and deck areas at the front and rear.
The houseboats are available to hire from Mandurah's Ocean Marina and from Ravenswood, about 20 minutes inland.
From either spot, you can head along the Murray River or into the Peel Inlet or Harvey Estuary.
I like the idea of cruising up the Murray and mooring at the pubs along the river for lunch.
And if you're still hankering for the classic "crabs and dolphins", there are crab nets aboard to catch the former, while sightings of the latter are virtually guaranteed.
Fact File
I stayed at Seashells Mandurah, which has a fantastic location between Town Beach and Dolphin Quay, and offers well-equipped self-contained one, two and three-bedroom apartments, one and two-bedroom villas and a three-bedroom luxury penthouse, most with water views. The 4½ star property also has a heated pool with ocean views, a poolside terrace with barbecue facilities, a tennis court and free wi-fi.
For stays until September 21 and again from October 8 to November 30, Seashells Mandurah has a stay-three, pay-two offer on apartment accommodation, with prices from $144 per night for a three-night stay. seashells.com.au or 1800 800 850
For more on visiting Mandurah and the Peel region, go to visitpeel.com.au.
Disclaimer
Gemma Nisbet was a guest of MAPTO. They did not review or approve this story.
Categories