Morocco: Escape all the bustle in laid-back Agadir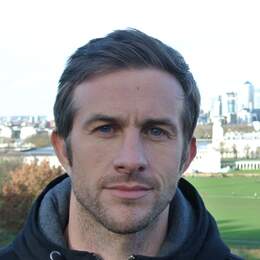 Take time out to savour Morocco's most relaxed coastal enclave. 
For all its exotic allure, Morocco can sometimes stress you out. Like when you're being badgered by touts eager to bring you to their mate's carpet shop, or negotiating with taxi drivers who fancy you've got an endless supply of dirhams and dollars. These irritations often reach a crescendo in Marrakech, the biggest tourist magnet of all.
A three-hour road trip south, you'll find a city in which you can relax and refuel, breathe in the fresh coastal air, and still savour some quintessential North African life.
Nestled by the Atlantic Ocean, blessed with year-round warm temperatures (by day it's 20-25C when we go in January), Agadir is Morocco's premier coastal resort, attracting both domestic tourists and foreigners (many French, from the old colonial motherland, as well as Brits, Germans and Scandinavians fleeing their winter chill).
Agadir has existed since medieval times, but was completely rebuilt after a huge earthquake in 1960, which killed about 15,000 people (then about a third of the population) as well as levelling the old city. Set back from its 9km-long sandy beach is a string of resorts and neat boulevards lined with restaurants, travel agencies, handsome villas and a leafy, fenced-off park that hides the Royal Palace of King Mohammed VI, Morocco's monarch.
Construction cranes pierce Agadir's skyline, beside concrete shells of unfinished hotels and huge billboards advertising ambitious projects.
Yet despite being a tourist destination on the up, Agadir is beguilingly slow-paced and laid-back, and I'm hassled less here than I was in anywhere else in Morocco.
While it's easy — and tempting — to lounge by the pool of our hotel it's hard to beat strolling on the corniche, the wide, palm tree-studded beachfront promenade. From time to time, such as when we're sipping sangria at El Toro, one of the corniche's bars and eateries, or eyeing surf dudes catching the Atlantic waves, it feels like we're in Spain, or the Canary Islands, the Spanish-run archipelago a few hundred kilometres offshore.
But this is definitely Morocco. As the sun sinks into the ocean, we spot local families out and about, led by dads clad in djellabas — traditional hooded cotton robes that resemble the ones the Jedis wear in Star Wars. And many mums, though not all, flaunt colourful head scarves. You'll see camels, sometimes dozing on the sand; other times carrying their owners or tourists on leisurely beach rides.
We spend our evenings enjoying surprisingly good Moroccan wine (red, white and rosé) with authentic cuisine, such as lamb tagine and couscous, and seafood hauled from the Atlantic (a busy port, Agadir has been dubbed the world's sardine capital, though you're just as likely to find stuff like lobster and sole on menus).
Many locals like to mingle over mint tea and ice cream in the sleek cafes and bistros of the marina, a modern, yacht-strewn development in the shadow of the old casbah, a walled hill-top fortress destroyed in the 1960 earthquake.
The hillside is engraved with Arabic lettering (Allah, King, Country). It's lit up at night and, from afar, makes the hill look like a giant cruise ship.
For a change of pace from the waterfront, delve inland, perhaps for a thigh-straining hike in the parched foothills of the Atlas Mountains, or past the argan trees and orange groves of the fertile Souss Valley.
For souvenirs and keepsakes, and a grittier side of Agadir, take a taxi to Souk al-Had. This vast, dusty, labyrinthine, covered bazaar shelters more than 2000 stalls and small shops. Open every day but Monday, the souk is flush with mountains of fresh fruit and vegetables, herbs and spices, silver teapots, arts and crafts, live chickens, caged birds and colourful characters.
As we explore, no one really pesters us, but at one point we're approached by Jamal, a smiling shopkeeper in a taqiyah (skullcap). Like many in Agadir, he speaks Arabic, French and English. He assures us he doesn't want to trick us or force us to buy anything, revealing a notebook scribbled with character references from overseas tourists, including some from Australia. Most say what a kind, funny and honest man Jamal is. We don't need to haggle here like in many Moroccan markets, he says. All his products — from rose buds and hibiscus to herbal teas and oils — have fixed prices.
After selling us a woven basket for 20 dirham (about $2.70), Jamal poses for photographs and hands us his business card, asking us to tell our friends and family to visit his shop (number 699) if they're ever in Agadir. We shake his hand, assure him we will and continue roaming this rather chilled-out maze of a market.
Fact File
Coaches and private minivans regularly run from Marrakech to Agadir. You can also fly directly into Agadir from several European cities, including London, with Easyjet and Ryanair. 
Rooms at the four-star Hotel Timoulay & Spa Agadir cost from around $95; timoulayhotel.com/en/
For more information on visiting Morocco, see visitmorocco.com.
Categories