Museum reopens and not a Mona too soon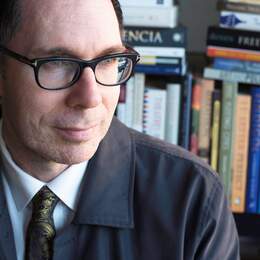 Tasmania's iconic Mona reopens for business, reports WILL YEOMAN
This year's Sydney to Hobart Yacht Race might have been cancelled but, since last Saturday, there's one thing less for Tasmanians — and indeed for West Australians, with our quarantine-free direct flights to Hobart — to moan about.
Mona, one of the world's quirkiest and craziest art museums, has reopened.
Art collector David Walsh's Mona (the Museum of Old and New Art) has been a powerful tourist magnet since the museum opened in Hobart in 2011. And with the tourism and arts industries still doing it tough owing to the coronavirus pandemic, the museum's reopening is more than welcome, with its major revamp of its semi-subterranean galleries and two new outdoor works of art.
"We have taken the opportunity across the past nine months to think about what makes Mona unique, and simply it's David Walsh's home," says Nicole Durling, Mona director of exhibitions and collections.
"This is what we have focused on for the rehang of the museum. All of David's interests are gathered together, and in a way it reveals his identity. It's like a portrait of David." That may be quite alarming, given Walsh has quite a colourful personality and is a self-proclaimed "professional gambler".
Read full story here.