Napier: New Zealand's Art Deco capital arose anew after earthquake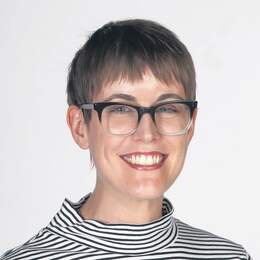 The 1931 earthquake that devastated Napier remains one of New Zealand's worst natural disasters, but today the town is better known for what followed it. 
"You know we've had an earthquake when the pictures need straightening again," our tour guide tells us matter-of-factly.
We're in Napier, a town on Hawkes Bay on the east coast of New Zealand's North Island. And here, as in the rest of this seismically active country, earthquakes are a fact of life. More than 14,000 are recorded in and around New Zealand each year, although only 150-200 of these are big enough to be felt.
Occasionally, these earthquakes can be devastating. So it was in Napier on the morning of February 3, 1931, when an earthquake measuring 7.8 on the Richter scale hit 15km to the north. Lasting for more than 2.5 minutes, it triggered hundreds of aftershocks over the weeks that followed.
The effect on the town was profound. More than 160 people were killed in Napier alone, and hundreds were injured.
Ground around the town was lifted more than 2m, with large areas of seabed raised to become dry land. Fires broke out, destroying most of the buildings not already demolished by the earthquake. As one newspaper noted at the time: "Napier as a town has been wiped off the map."
The earthquake remains one of New Zealand's worst natural disasters but today Napier is better known for what followed it.
Much of the town centre was rebuilt in the then-fashionable Art Deco style, and Napier remains one of the most intact Art Deco towns in the world. Tours such as the one we've joined — led by volunteers from the Napier Art Deco Trust — are an opportunity to learn a little more about the town's architecture.
As our guide — the cheerfully knowledgeable Wyn — tells us, Art Deco first emerged in France in the early 20th century. It then spread to countries including the US, where New York skyscrapers such as the Chrysler and Empire State buildings are considered the pinnacle of the style. With its modern feel and optimistic outlook, it must have seemed a fitting choice for the rebuilding of Napier — and while the town has a good scattering of other 1930s architectural styles, it's Art Deco that comes to the fore.
If you're interested in Napier's Art Deco heritage, the Art Deco Centre (pictured at top) is likely to be your starting point. Home to the Art Deco Trust, this prominent corner building has detailing picked out in pastel paint and features apparently copied by architect Louis Hay from a Frank Lloyd Wright church in Chicago, making it just one of Napier's 1930s buildings to bear the influence of Wright's Prairie period.

From the Art Deco Centre, Wyn guides us through the town's well-tended streets, past the sleek Masonic Hotel, the colourful Soundshell built for outdoor entertainment in 1935, and the T&G Building, which might be considered Napier's Art Deco landmark, with its distinctive curving corner facade, weathered copper dome and clock. We pop our heads into the ASB Bank, one of a number of local buildings of the era to incorporate motifs from Maori culture, and stop to admire the Criterion Hotel, the town's largest Spanish Mission-style construction.
Some of my favourites among the many historic buildings we see are those along Tennyson Street — larger examples of Art Deco architecture, such as the elegant Daily Telegraph Building but also more modest ones, including Munster Chambers, which features a shamrock decoration in reference to the original owner's Irish origins. As Wyn puts it, they're little gems — no Empire State Building, to be sure, but just as true to the era.
Beyond its aesthetic appeal, this architecture also played a role in helping the citizens of Napier recover from the earthquake. Wyn tells us how the construction of the CBD's first building after the disaster — the Market Reserve Building on the corner of Tennyson and Market streets — was used to provide a message of hope and progress to local residents.
It was decided the building's steel frame should be riveted, rather than welded, as it would produce more construction noise and thus send a clear signal that the rebuilding of the town was under way. Then, as now, it was a reminder that something positive could — and would — come from disaster.
Keep an eye out for these public artworks
Napier's best-known piece of public art is Pania of the Reef, a bronze statue drawing on a Maori legend that stands in the public gardens by the beachfront — although the more recent A Wave In Time, a pair of Art Deco-style bronzes on Emerson Street in the town centre depicting a flapper girl walking her dog and a boy waving from a pole, come a close second.
More modern are the murals completed for the Sea Walls: Oceans for Murals event, which returned to Napier for a second time last March and saw artists from New Zealand and beyond transform walls in the CBD and nearby Ahuriri into artworks drawing attention to issues affecting the world's oceans, including overfishing, pollution and climate change. You can find the murals by just keeping an eye out as you explore the town, or download a map at napier.govt.nz.
Fact File
The Napier Art Deco Trust's one-hour Guided Morning Walk departs at 10am daily and costs $19 for adults. The centre has a range of other guided walks and tours, plus self-guided options. artdeconapier.com
The trust also organises Napier's Art Deco Festival, which takes place in February each year and includes more than 250 events. Attendees dress up in period costume for events including the free Gatsby Picnic. The 2018 festival is from February 14-18.
For a stylish souvenir, check out Blackbird Goods on Dalton Street, which sells gifts and homewares including locally made ceramics. For lunch, try Mister D on Tennyson Street, which is also open for breakfast and dinner. www.blackbirdgoods.co.nz and www.misterd.co.nz.
Disclaimer
Gemma Nisbet visited New Zealand as a guest of Azamara Club Cruises.
Categories