Nasty, Fail & Bidet: Europe's worst-named holiday gems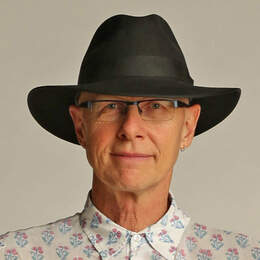 Would you go on holiday to a place called Rottenegg? How about Boring, or Windpassing, or Looe?
What's in a name? Well, some place names conjure up romance and intrigue.
In WA, who wouldn't want a romantic camping trip to Youanmi, an abandoned Murchison town, or the humour of driving to Useless Loop? Who wouldn't want to cross Flying Foam Passage between Angel Island and Dolphin Island on the Pilbara coast? There might just be more than you think going on at Damboring, south-east of Dalwallinu. Out in the Goldfields, there's Lake Disappointment, and in the Kimberley, Point Torment. In the Pilbara, near Mt Bruce, there's Mt Sheila.
But, around the world, some places have less enticing names. Do you really find Windpassing, Weener and Rottenegg encouraging? What about Reigny for a summer break?
UK holiday company Monarch Holidays has been thinking along the same lines and the folk there have come up with what they think are the 20 most unfairly christened European destinations.
A spokesperson explains: "Austria's Rottenegg is famed for the quality of its fresh air and 360-degree views of its mountainous terrain, whilst Depressa in Italy is far from depressing. Famed for its local olive oil, artichokes and tomatoes, this food region also has beautiful medieval towns and secret coves with turquoise waters."
Back to Reigny; they say that, in its position in central France, it gets five hours of sunshine a day and lower-than-average monthly rainfall.
"Boring in Denmark is far from dull. It is just minutes from the Danish city of Horsens, best known for its culture and entertainment events. Horsens New Theatre is a cultural centre which has seen major names such as Bob Dylan, Madonna and the Rolling Stones perform in recent years.
"And Nasty in the UK is a 'chocolate box' village in leafy Hertfordshire, with rolling hills, bountiful wildlife and thatched cottages."
I'll let Monarch managing director Richard Francis have the last word: "We can all be guilty of judging a book by its cover — or a place by its name — but we've uncovered some real hidden gems not far from many of our popular destinations, which despite their deceptive names are some of the nicest places to visit in Europe."
Worst-named holiday gems in Europe
1. Rottenegg (Austria)
2. Boring (Denmark)
3. Nasty (England)
4. El Morron (Spain)
5. Reigny (France)
6. Piles (Spain)
7. Windpassing (Austria)
8. Fail (Portugal)
9. Monster (Netherlands)
10. Drama (Greece)
11. Lucifer (France)
12. Weener (Germany)
13. Ugley (England)
14. Bastardo (Italy)
15. Angers (France)
16. Bidet (France)
17. Depressa (Italy)
18. Bitche (France)
19. Bra (Italy)
20. Looe (England)
Compiled by Monarch Holidays