Nature and heritage vie for attention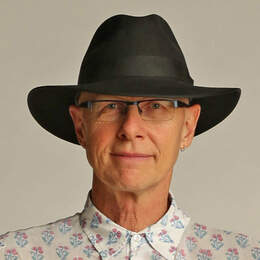 STEPHEN SCOURFIELD finds treasures in store on the way to North West Cape 
Some highlights ...
The Pinnacles, Cervantes
Sandy coloured sculptures, the limestone pillars that are the pinnacles of Nambung National Park are formed from seashells.
They date back to an earlier time, rich in marine life.
Sea Lions and Islands, Jurien Bay
The chaps (the preferred term is bulls) hang out at Carnac Island, off Woodman Point, and the ladies like it here in Jurien Bay. Most are silver grey or fawn and weigh up to 100kg.
They haul out to rest on islands in the Jurien Bay Marine Park between fishing trips for squid, octopus, cuttlefish, fish, small sharks and, of course, rock lobster.
A number of companies do sea lions boat tours.
Lake Thetis, Cervantes
The lake's thrombolites are like stromatolites. Does that help?
Well, the microorganisms that built the thrombolites resemble the earliest forms of life on Earth. There are few examples of them still living, unchanged, as they have for millions of years. This is deep history.
Take the 1.5km stroll around the lake.
Port Denison Harbour, Dongara coast
Harbour Beach for the little kids, South Beach for us bigger ones.
Surf Beach to catch a wave and Granny's Beach for a nice view. Don't just drive past it all.
Big figs
The Moreton Bay fig trees lining Dongara's Moreton Terrace were planted in 1906.
They set the picture frame for this town but the gem for me is the bottom part of the Irwin River, as it heads towards the ocean.
HMAS Sydney II memorial, Geraldton
Each of the silver gulls in The Dome of Souls represents one of the 645 lives lost when the HMAS Sydney sank in November 1941. It's a poignant point on a hill, with a view over the city and coast, with volunteer guides who give free tours. It doesn't end there.
The splendid Geraldton Regional Art Gallery and Museum of Geraldton are worth time, and there's a whole "café and food" thing happening here. The visitor centre will point you in the right direction.
Think pink
Everyone loves pink!
Driving from Northampton to Kalbarri, cut out west for the 46km scenic road, first through undulating agricultural lands and then on smooth, bitumen curves alongside the pink Hutt Lagoon.
Yes, really, bubblegum pink, created by the presence of carotenoid producing algae, Dunaliella salina.
Murchison River Mouth, Kalbarri
We're mucking about in dinghies and on paddle craft.
I'm watching the terns fishing. Kalbarri is about family, rivermouth fishing — whiting, tailor, mulloway, mangrove jack, black and yellowfin bream, all found in the Murchison River and fished from jetties and small boats.
Red Cliffs, Kalbarri
Kalbarri is famous for its national park (Nature's Window and Z Bend), but with Kalbarri Cliffs coastline, and plenty to do and see in Kalbarri National Park, it's easy to get up an appetite for dinner in town.
Roadhouses
A surprisingly good cup of coffee; fresh salad in a roll. It's not all Chiko rolls any more. Stubby holders with slogans; Aussie road rock CDs (yes, you can still find them). I love roadhouses.
On North West Coastal Highway near the Shark Bay turn-off and the folk at the Billabong Homestead roadhouse have a warm welcome. A couple of hours past Kalbarri, at the Overlander, I'm hanging out in shade, watching truckies park and stroll in through the bleaching sun with refill mugs.
Shell Beach
Shark Bay became a World Heritage site in 1991. Near the stromatolites in Hamelin Pool Marine Nature Reserve is Shell Beach, with fragnum cockles making up the 15km long curve of beach.
Bizarre. Like billions of white fingernails.
Termite Mounds, Shark Bay Heritage Drive
It's a slightly lunar sight. The bottom of the North West Cape is peppered with big, red termite mounds, sentinel among the grasses.
Termites don't live in these (they build nests in the ground underneath). They build the mounds to make an environment that suits them, rather than adapting to the environment in which they find themselves.
Yes, just like us. Humidity is vital, or their bodies would dry out. Echidnas love dining on termites, using their sticky 17cm long tongues.
Big Dish
You're a big dish. No, this is a BIG dish — the OTC Satellite Earth Station Carnarvon's 29.8m parabolic antenna, which was commissioned in 1969.
It played an important part in receiving communications during the Apollo moon program, and was used to track Halley's Comet. And don't miss the Space and Technology Museum, which has a full size model of the Apollo Command Module.
Fruit loop
You're a fruit loop. No, this is a FRUIT LOOP. With more than 1000ha of fertile land under cultivation, Carnarvon is famous for its produce, and the Fruit Loop drive around North River Road and South River Road connects plantations.
Depending on season, there are bananas, mangoes, pawpaws, citrus and stone fruit, grapes, avocados and melons.
And plenty of fresh veg. Look out for the plantation operators' homemade sauces, jams, pickled and dried fruit, and ice-cream. From the end of May until early October, growers sell direct at the Saturday morning markets.
The age of Aquarium
At Point Quobba, 75km north of Carnarvon and 1km south of the Blowholes, The Aquarium is one of WA's great snorkeling spots. Worth the drive.
Ningaloo Reef
I always think of this first ... that Ningaloo was given its World Heritage listing not just for being the world's biggest fringing reef, but for the reef's juxtaposition with Cape Range.
It is that relevance and relationship that gives it the rub — the range overlooking the reef. But Ningaloo stretches from Red Bluff, north of Carnarvon, to Cape Range, the North West Cape and then the Muiron Islands, off the cape to the north.
The land and sea meet in melding pastels at Coral Bay — the protected sweep of ocean is turquoise against the blonde sand. I just swim out and look at the underwater world through my snorkel mask.
Around the tip of the cape from Exmouth, there is the excitement of drift snorkeling at Turquoise Bay, and when I dive in, I come face to face (literally) with a big turtle.
I don't know who's more surprised.
From reef to range
It points north, bent like a beckoning finger.
It's a final point of land but North West Cape feels like an island.
Exmouth, Vlamingh Head and Cape Range are set between the still water of Exmouth Gulf to the east and the deep lagoon held inside Ningaloo Reef to the west.
We come here for Ningaloo Reef. There are turtles, rays, 500 fish species in myriad colours and 200 species of coral. Being the world's biggest fringing reef means you can walk off the beach into the water, pull on your fins, slip down your mask and just swim out over it.
The outer reef is topped by breakers, and in the deeper Indian Ocean beyond come between 200 and 400 whale sharks between April and July each year, and humpback whales which gather in the gulf from July to October. The whale sharks have already arrived this year.
Down the west side of the cape there is just national park, and good camping and caravan sites.
Something rare and precious kept so simple.
Ningaloo Coast's World Heritage listing was not just for this incredible reef, though, but also for Cape Range and for the juxtaposition of the arid landscape against the reef, and the relationship between the two. It is this interplay that provides the real rub of interest.
From the east side, drive or walk into Charles Knife Canyon and Shothole Canyon.
From the west, get into Cape Range at Mandu Mandu Gorge. Cape Range National Park has more than 500 caves.
In them, species such as the blind cave eel and blind gudgeon are not only unique to Cape Range but their closest living relatives are in Mexico, Cuba, the Bahamas and the Canary Islands. More than 150 million years ago, Australia, Antarctica, India, Arabia, Africa, South America and North America were all joined, forming the supercontinent Pangaea.
Categories