Arrivals & Departures

Netflix, Spotify and Foxtel take to the skies as Qantas rolls out free wi-fi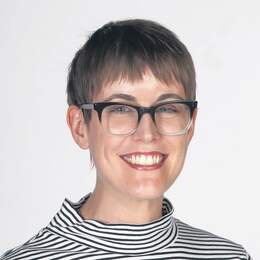 Passengers aboard Qantas domestic flights will be able to stream entertainment via Netflix, Spotify and Foxtel as the airline rolls out its free high-speed wi-fi. 
Qantas says the service will be available aboard its first aircraft from late February, with the rest of its domestic fleet of Boeing 737s and Airbus A330s to follow from mid-year.

It'll offer speeds "up to 10 times faster than conventional in-flight wi-fi", Qantas says, by using the National Broadband Network's Sky Muster satellite service.
Pay-TV operator Foxtel, movie and TV streaming service Netflix and music streaming service Spotify are all paid subscription services, but Qantas customers will be have free access.
Foxtel will provide three days of free access via its app every time a customer flies, allowing them to stream live sports, news, TV shows and on-demand content. Netflix and Spotify will provide access via a 30-day free trial, the latter to its Premium music service.
"Foxtel and Netflix both have huge catalogues that are expanding all the time, so there will be no shortage ofentertainment on board," said Olivia Wirth, Qantas group executive for brand, marketing and corporate affairs.
"The usage data from the collection of albums we already have on our aircraft shows that music is a great way for passengers to relax as they watch the world fly by. Spotify will open this up so you can listen to virtually any song you like."

Passengers will be able to log into the in-flight wi-fi on their own devices, and will be presented with a landing page with links to access Netflix, Spotify and Foxtel, as well as options including real-time flight data, weather, and hotel, restaurant and transport options at their destination.
Streaming of Sky News Australia will also be available.