Arrivals & Departures

New CBD accommodation boasts Perth's fastest hotel wi-fi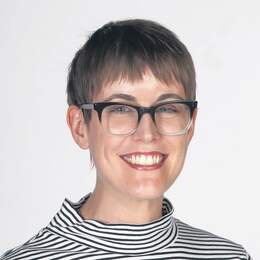 An espresso bar, free shoeshine and a "farm to fork" restaurant serving local produce are among the other perks at the new Peppers Kings Square.
In a win for business travellers and Instagram lovers alike, the new Peppers Kings Square Hotel in the Perth CBD is offering free wi-fi in its guest rooms in what it's touting as the city's fastest hotel wi-fi service.
The 120-room new-build hotel is the first in WA for the luxury Peppers brand, which is part of the Mantra Group.
Centrally located on Wellington Street, the hotel is close to the Perth Arena, as well as shopping, restaurant and bar precincts.
Amenities include 24-reception, concierge with valet parking, complimentary shoeshine service, an espresso bar and an a la carte restaurant, Stage Kitchen and Bar, which has a "farm to fork" approach with a seasonal menu featuring local produce and a beverage menu featuring wines and craft brews produced within a few hundred kilometres of the hotel.
The hotel, which was developed in partnership with Mode Development Group and Hickory Building Systems, lays claim to being the tallest hotel in Australia built using modular construction
Mode Development Group director Christian Boucousis said it was designed using cutting-edge construction technology, with the guest experience always in mind.
"With the help of our valued partners, we've delivered high speed fibre networks, rapid construction methodologies, and in-room entertainment systems that we believe provide not only the best guest experience in Perth, but the best in country," he said.
"We're also very proud of the building's exterior design, which anchors the important junction between Shafto Lane and Wellington Street, and features an incredible light show and waveform facade to activate this gateway."
To celebrate the opening, Peppers Kings Square Hotel is offering special rates valid for sale and travel until May 31. Stay in a Peppers King Room or Peppers Twin Room from $159 per night from Friday to Sunday or from $179 from Monday to Thursday. The deal includes an arrival gift, two bottles of water and an espresso coffee per guest.
Go to peppers.com.au/kings-square or phone 1300 737 444 for bookings.