Secluded, rugged beaches abound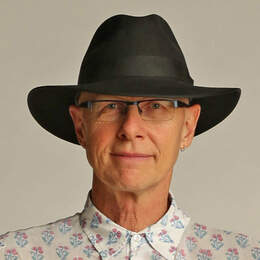 These are some of my favourite North West beaches
The sand between my toes and the sunrise behind my back on a cool-air morning, looking out to sea.
In the evening, in the muggy warm, facing the sunset, exhilarated by the ocean of gold and orange and yellow before me.
We live on the lip of a continent — a sliver between the desert and the ocean. It's not just part of our story and culture, but part of our psyche.
These are some my favourite North West beaches.
HEARSON'S COVE, Pilbara
On the Burrup Peninsula between Karratha and Dampier, a sandy beach for swimming and picnics, with some of the world's oldest petroglyphs all around.
POINT SAMSON, Pilbara
The fringing coral reef gives protection to travellers swimming off the sandy beach.
80 MILE BEACH, Pilbara and West Kimberley
Half way between Port Hedland and Broome, it's actually 220km long and an important bird habitat. The Indian Ocean meets the Great Sandy Desert.
TOWN BEACH, Broome
A boab tree overlooks the reddish beach, with is marked at either end by mangroves. Classic Kimberley, with a café and caravan park.
CABLE BEACH, Broome
Turquoise water and 22km of white sand. Walk, drive or ride a camel at sunset. Come to that, you can even just sit up on the grass and look down on this epic curve of sand.
RIDDELL BEACH, Broome
Less visited, off Kavite Road between the port and Gantheaume Point, Riddell runs north-west for 1.7km and actually feels quite remote. The back drop is dramatic red bluffs. Great in the last of the day's sun.
WESTERN BEACH, Cape Leveque, West Kimberley
North of Broome, on the Dampier Peninsula, there are a lot of secluded beaches. I could have chosen Middle Lagoon or Mercedes Cove, but Western Beach is the classic at sunset. (And I love it in the milky light of dawn, too.)