Breathtaking array from sea to desert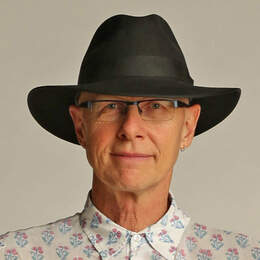 With months of warm weather and clear blue skies ahead, the Pilbara is calling campers to its national parks...
Inland
KARIJINI NATIONAL PARK
Ranges, escarpments, valleys — this high plateau is dissected by gorges and stony, tree-lined watercourses. Erosion has shaped the landscape from rocks more than 2500 million years old. Best gorges and sites in Karijini include Dales Gorge, Oxers, Fortescue Falls and Weano Gorge.
At Dales Gorge, there are paths and steps to Fortescue Falls and Fern Pool. The water is usually cold.
Covering more than 600,000ha just north of the Tropic of Capricorn in the Hamersley Range, Karijini is WA's second biggest park and the traditional home of the Banyjima, Kurrama and Innawonga Aboriginal people.
Ideal times to visit are late autumn, winter and early spring. Winter days are warm and clear but the nights can be cold.
Look out for the mounds of the western pebble mound mouse.
MILLSTREAM CHICHESTER
Add the chocolate brown Chichester Range, covered in spinifex and snappy gums, to the oasis of Millstream and you have a distinctive mix. Millstream Chichester National Park has permanent pools fed by springs and an aquifer within the porous dolomite rock.
Explorer Francis Gregory named Millstream for "a fine tributary running strong enough to supply a large mill" and pastoralists worked this country from 1865 until 1967, when it became a national park
The Homestead Visitor Centre has information and walk trails.
This remains a diverse area, largely due to permanent water and wetlands. More than 120 species of birds, 30 of mammals, 150 of reptiles and 500 species of plants are in the park. Look out for rainbow bee-eaters, kingfishers and bustards.
From June-August it's a wildflower show, with Sturt's desert pea and more than 20 species of ulla mulla.
Deep Reach, a pool on the Fortescue River, is said to be home to the Warlu serpent. Yinjibarndi people gather here as traditional custodians.
Python Pool, in the national park, is a deep swimming hole in a rock theatre close to the Roebourne-Wittenoom Road. There's a Parks and Wildlife day-use area and walk trails from the pool. The Python Pool Trail is 200m return and the 4km-return Cameleers Trail turns off the Python Pool Trail and up a hill once used by camel and bullock teams.\
KARLAMILYI
This national park, based around the Rudall River, is WA's biggest and most remote, sitting in land between the Great Sandy Desert and the Little Sandy Desert. Covering 1.3 million hectares, there are desert dunes, spinifex grasslands, salt lakes and escarpments of sandstone and quartzite. Frank Hann named Rudall River after a surveyor he met in the area in 1896.
The main drive in is the Telfer-Talwana Track, or the Kintyre track, which crosses the park from north to south. Other tracks run east and west of the Rudall River crossing but are usually in poor shape.
While rainfall is erratic here, there are permanent pools on the Rudall River. Parks and Wildlife advises: "Transit permits may be required for Aboriginal Lands Trust reserves around the national park." Please visit Department of Planning, Lands and Heritage for information on entry permits.
There's camping in some locations but no water or facilities.
COLLIER RANGE
Less visited, and mostly spinifex and mulga with creek lines surrounded by eucalypts, Collier Range is north of Meekatharra, about 160km south of Newman and was established in 1978. There are low hills, high ridges, cliffs and sand dunes in the western end. It's home to the threatened Pilbara pebble mound mouse and greater bilby.
Coast
MURUJUGA
On the Burrup Peninsula near Karratha, Murujuga has what's said to be the biggest concentration of rock art in the world, and was the 100th national park declared in WA.
The traditional custodians are the Ngarluma-Yindjibarndi, the Yaburara-Mardudhunera and the Woon-goo-tt-oo.
A spokesperson for Parks and Wildlife says: "The area contains one of the densest concentrations of rock engravings in Australia with some sites containing thousands or tens of thousands of images. The rock engravings comprise images of avian, marine and terrestrial fauna, schematised human figures, figures with mixed human and animal characteristics and geometric designs." From May to November, the weather is warm and dry. July is the coolest.
DAMPIER ARCHIPELAGO
There are 42 coastal islands, islets and rocks, with sandy beaches, mangroves and coral reefs. Some are ideal for boating and fishing, snorkelling and diving, and 25 are nature reserves.
Four types of turtle nest on the beaches and dugongs, dolphins and humpback whales inhabit the surrounding waters. Some areas are set aside for daytrips and camping, while others are sensitive seabird and turtle nesting areas.
British explorer William Dampier visited in 1699, hence the name.
MONTEBELLO ISLANDS
Visitors can camp on Primrose, Bluebell, Crocus, Hermite and Renewal islands all year, and on Northwest Island from April to September. Stays are for no longer than five consecutive nights, and within 100m of the high-water mark. And that really is an adventure among the 265 islands and islets fringed by coral reefs in the Montebellos.
They were the site of three British atomic weapons tests in 1952 and 1956, and bunkers, monitoring stations, tracks and scrap metal can still be found on some islands, including Hermite Island. Slightly higher radiation levels are still recorded on Trimouille and Alpha Islands, so stay for less than an hour.
PILBARA INSHORE ISLANDS
Important for four turtle species and migratory and resident shorebirds and seabirds, these reserves are mostly small, remote islands. About a million wedge-tailed shearwaters migrate to these islands each year, particularly to the Muirons and Serrurier, arriving from July onwards and nesting in November.