Naturally drawn to a sense of place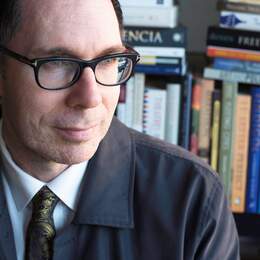 WILLIAM YEOMAN talks to a WA artist about landscape and a retrospective of her work.
This is the kind of travel many aspire to. It's trendy to talk about "mindfulness" now, but acclaimed West Australian botanical artist Philippa Nikulinsky's sustained scientific and artistic engagement with the WA landscape and its flora and fauna, over many decades, is in another category altogether.

As daughter-in-law Angela Nikulinsky writes in the superb monograph complementing the current exhibition Naturally Nikulinsky: "Philippa's approach to her work is by total immersion in the Western Australian environment. She doesn't go bush to find and pick a specimen to draw, she goes to a place to be there."
These sentiments are echoed by Philippa Nikulinsky herself as we walk through the exhibition. "Working in the field is an essential part of the development of each painting," she tells me. "To see what a plant is and where it grows. And just to be there."
The enormous map of WA that hangs in her studio is reproduced in the monograph's endpapers. "Every trip (I do) is marked on it," she says.
"So that's some 40 years of history on this map. I've probably covered more of the State than almost anybody."
Nikulinsky says following the seasons is important. "But anywhere I go I stop. There is always something to draw. Especially in red earth country. I just love the Pilbara and the Goldfields and the Great Western Woodlands. And the Great Victoria Desert." We look at a couple of her massive "story rolls", long scrolls holding the promise of infinity in either direction.
The exhibition is one of the most comprehensive of Nikulinsky's work ever mounted, taking in drawings, paintings, illustrations, magazine covers, books and more.
"It's a survey of Philippa's practice," the exhibition's curator and book editor Ted Snell says. "I wanted to present her as an artist rather than just a botanical illustrator. I think people sort of pigeonhole her. But the works she showed me — these extraordinary journeys through the landscape, large unfolding, unfurling things — I thought we just have to show these. And they've never been shown before. And that's very exciting."
Fact File
Nikulinsky Naturally is on at the Lawrence Wilson Art Gallery, UWA, until August 17. For more information, see here. The book is available at the gallery, selected bookstores or can be ordered from here.
Categories