Passion at play in beautiful Bavaria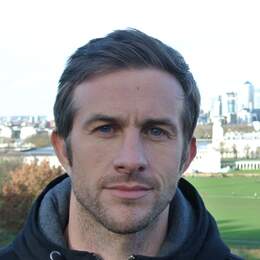 STEVE McKENNA finds the region's charms go beyond Oberammergau's spectacle.
Sprawling beneath the forested mountains of Ettal, about 90km south of Munich, is a Benedictine monastery established in AD1330 by a Bavarian emperor. What we see today, however, mainly sprouted in the 18th century, when the monastery's castle-like grounds were expanded in flamboyant Baroque style.
Surrounded by a vast courtyard, lawns and palatial-looking buildings is a huge white church capped by a vast green dome. Head inside the church to see the dazzling dome frescoes. If you're thirsty, you should seek out the monastery's brewery, where you can sample (and purchase) some of the tipples cultivated by the resident monks.
Beer (or "Bavarian liquid bread") has been brewed here for 400 years using traditional brewing methods, strictly observing a Bavarian purity law that requires crystal-clear source water with a low sodium content from the neighbouring Ammergau Alps.
A variety of beers are on offer along with a range of herbal liqueurs, again made by the monks. They have their fingers in other local ventures, too, including a bookstore, publishing house, hotel and cheese factory.
Ettal is definitely worth a visit, especially if you're staying in the nearby village of Oberammergau, which is renowned across the globe for its Passion Play — a spectacle that will be performed again, from May to October, 2020.
Oberammergau can also be used as a springboard to take in the fanciful castles and palaces of the eccentric 19th century King Ludwig II of Bavaria.
The most famous is the white-and-silver, multi-turreted Neuschwanstein Castle, which has bewitched travellers for years, including a certain Walt Disney, who, upon seeing it, is said to have used it as the inspiration for his Sleeping Beauty castle. Set against a string of wooded peaks, Neuschwanstein is among the cultural highlights of the Romantic Road, a 350km-long touring route that threads through the charming medieval towns, forests and alps of southern Germany.
From Oberammergau, it'll take about an hour and half to drive to Neuschwanstein, but a closer option, nestled about 14km from the Passion Play hub, is Linderhof Palace.
While King Ludwig II died before Neuschwanstein could be completed, he stayed several times at Linderhof, the smallest of his three palaces and the only one he lived to see finished. Restoration work is currently taking place at the palace — and is expected to last until 2022 — and some parts are closed to the public, including the Venus Grotto, a huge artificial cave inspired by Tannhauser, an opera written by the king's compatriot and friend, Richard Wagner.
But you'll still be able to admire this Baroque-Rococo palace, which is filled with ostentatious mirrors and chandeliers and was partially modelled on the architecture of Versailles, retreat of the French Sun King, Louis XIV. And fanning out from the palace is a landscaped park made for enjoyable walks.
Spanning 50ha, it's dotted with resplendent gardens, fountains, a lake and oriental-themed pavilions.
Fact File
Bookings close July 15, 2019. Full itinerary, tour map and inclusions at westtravelclub.com.au/tours. You can phone us on 1800 429 000 between 9am and 4pm for more information, or email Will directly: william.yeoman@wanews.com.au
Categories