Life-affirming visit to Peak District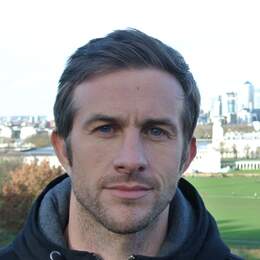 Scenic drives, rides and walks are a major pull of this stunning area, writes STEVE McKENNA.
Stretching across the heart of England, measuring a bit smaller than the area of Greater London, the Peak District is the most visited and most accessible of Britain's national parks.
It's surrounded by a string of big towns and cities — Manchester, Sheffield, Chesterfield, Derby and Stoke-on-Trent — while Nottingham, Birmingham, Leeds and Leicester are all within an hour or so by car from the park's limits.
Despite millions of people living on its doorstep — and the estimated 38,000 residents who call the park's quaint stone-built towns, villages and farms home — the Peak District rarely feels crowded.
There are so many empty, curvaceous country lanes to drive or cycle along and an abundance of way-marked trails and bridleways where you'll find peace and quiet and, more often than not, views that'll take the breath away. It is the diverse and contrasting landscapes — plus the postcard-pretty cottages, grand stately homes and endearing pubs — that make the Peak District such a compelling place to explore.
It's ostensibly divided into two regions: the Dark Peak, the higher, more northerly and wilder chunk of the park, characterised by its heather-clad moors, gritstone edges and rash of reservoirs; and the White Peak, a gentler, lower-lying southern area flush with green hills and dales (valleys) crisscrossed by rivers and streams, crooked dry-stone walls and roaming sheep and cattle.
We experience both sides of the park during a memorable Easter long weekend, when the weather — instead of being its usual temperamental self — is unseasonably warm at 22C with barely a cloud in the sky. In such tranquil, dreamy conditions, beauty spots such as Dovedale are especially idyllic.
We arrive at this nature reserve after a leisurely 40-minute drive from Buxton, where we overnight on the first day of our trip.
Skipping the busy, main A515, we divert to the scenic, undulating back roads that skirt beside, and over, the River Dove, passing a chain of craggy green hills that resemble the back of a dragon or a dinosaur.

Arriving at Dovedale, we're faced with another striking green peak, Thorpe Cloud. It's this, rather than the iconic Dove Dale stepping stones, which span the gently flowing, duck-speckled River Dove, that most enchants us.
After crossing the river gorge via the stones, we scramble up Thorpe Cloud and take in the sweeping, verdant views from the 287m-high summit. Then we scramble back down and drive five minutes to Tissington, a village situated in one of the Peak District's privately owned estates.
At Herbert's Fine English Tea Rooms, beside Tissington Hall, the ancestral seat of the aristocratic FitzHerbert family since the 15th century, we enjoy cream tea, with the homemade scones, dolloped with jam and clotted cream, some of the tastiest we've had anywhere.
There are, we notice, dozens of bicycles parked up and several people in lycra outfits. Tissington sits at one end of the Tissington Trail, one of the park's most popular walking and cycling routes, which runs 13km along part of the former railway line between Buxton and Ashbourne.
The following day, a few mountain bikers and fell (hill) runners bounce past us as we hike a richly photogenic circuit near the town of Bakewell. Leaving our wheels at the National Trust-run Curbar Gap carpark, we walk atop the sheer gritstone Curbar and Froggat Edges.
Standing on the tips of these rock-climbing magnets, we peek down at the sheer drops and the wonderful panoramas over the green, wooded valley below.
Turn around, and continue walking the circuit, however, and the scenery changes vividly. There are rugged moors and expanses of dry yellow grass, studded with a few solitary trees. It looks a bit like an African savannah. In August, the heather moorland explodes to life, with swathes carpeted in flowering purple.
We save probably the best hike for our final day: a walk up Losehill, a 476m peak overlooking the delightfully named village of Hope, to Mam Tor, a 517m summit said to have been the site of a late Bronze Age, early Iron Age Celtic hill fort in the 1200BC. After soaking up the stirring, mildly windswept vistas we descend into the village of Castleton.
Beneath the village's ruined 11th century Norman castle are lots of enticing pubs serving real ales and hearty food, but we're in the mood for coffee and cake and find it at the Three Roofs Cafe. Refreshed, we walk back to Hope, along a riverside trail passing chilled-out sheep and recently born lambs who, like us, are cherishing another life-affirming afternoon in the Peak District.
Fact File
Disclaimer
Steve McKenna was a guest of Visit Britain. They have not seen or approved this story.
Categories