Broome: WA's sparkling star of the north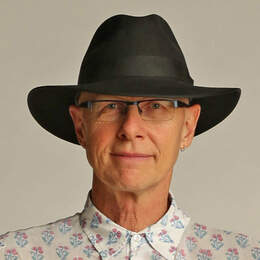 With its multicultural roots, history and exotic beauty, Broome delivers razzle and dazzle.
Broome has celebrity.
It has hubris; a certain vanity, a certain swagger.
It has a bit of sparkle and shimmer; glimmer and dazzle.
A certain radiance.
It is international, with pearling roots more than 100 years deep that help to make it multicultural; Aboriginal, European, Koepanger, Malay, Chinese and Japanese cultures stirred and heated under the northern sun, releasing a cosmopolitan fragrance.
Broome is exotic, tropical and sultry.
Broome is red lattice against a green border; white frangipanis against red earth; mango against a China blue sky.
The sky luminous; the sun radiant. It is a colourful antidote for the black-and-white routine of work-home lives.
Broome is the Kimberley's Tinseltown; somewhere to cheer yourself up.
Broome has celebrity.
Broome is a celebrity.
Broome's celebrity characters
Broome has courted its share of celebrities.
The roots of the modern tourism phenomenon might be traced to Englishman Lord Alistair McAlpine, who bought a front-row block of land and made it somewhere to stay.
Kylie Minogue, Miranda Kerr, Orlando Bloom, Tom Cruise, Katie Holmes, Elton John and Barry Humphries have all sneaked into Broome at various times.
Kris Jenner and daughter Kendall caused a buzz when they were in town for a fashion shoot.
One of WA's most famous sons, Rove McManus, was drawn to Broome to marry actress Tasma Walton.
And who could forget the "Anna and Tim" era of Bachelor Australia, when Australia's first Bachelor, Tim Robards, picked and pledged his heart to Anna Heinrich.
The Bachelorettes had stayed just south of Broome during the show.
And plenty of celebrities have been reported openly stating their feelings about Broome over the years.
Former Fremantle Dockers captain and now media personality Peter Bell has said it is a place he likes to go with the family in the middle of winter, for its solitude, space and clear skies. West Coast Eagles legend Glen Jakovich just reckons it's a great place for great fishing, sunsets and a cold beer.
Former teammate Karl Langdon has said the same about the fishing.
Something to sing about
Broome has bohemian rhythms.
While the Pigram family are Broome's local musical celebrities, other musicians like it here, too.
Singer Missy Higgins says its somewhere she can write — and, indeed, she called it home for six months after releasing her 2004 album The Sound of White and wrote some of the songs for her next album.
Alex Lloyd and Dan Sultan joined Stephen Pigram in starring in a series of short documentaries, Kimberley Music.
They tell why the Kimberley stimulates them to write — how it appears in their music.
As Higgins said in the documentary about her: "I found a place where I felt like I could be myself and I could be not watched by everybody.
"Broome just came along at the right time.
"It just made me remember why I do what I do and why I love music and who I am at the core of everything."
Watching Kimberley Music at australiasnorthwest.com/kimberley-music.
Early celebrity
Buccaneer, pirate, explorer, navigator, naturalist and writer William Dampier was perhaps the first European celebrity to visit Broome.
Articulate, somewhat flamboyant, fascinating, his carefully researched and smartly written chronicles (half scientific journal, half travel story) made him a something of a folk hero in England.
His scientific observations influenced meteorology, biology, and cartography for the next 200 years and charts were still in use as late as the Second World War.
Dampier first visited "New Holland" in 1688. The journal he kept inspired the first official voyage of discovery and he returned in 1699.
His books and journals sparked interest in the abundant beds of pearl shell and, by the late 1870s, there was a significant pearling industry.
Seeing the lustre
There is this very odd moment.
There is a huge pearl in one of Broome's shops and I bend down to look closely at it, and it looks like an amber fire is burning in its steel-grey heart.
The pearl looks like an empty sphere with this warm life at its heart.
I swear I thought it was a dancing flame.
Broome's lustre is more than surface deep.
The early pearling masters had swagger, some of their homes still stand, and the pearl shops of today help to give the town gloss.
With the years, it has developed into a patina that is more than just polish — it is imbued in the town itself.
It was William Dampier's journals that set off interest in the region's rich beds of pearl shell.
By the late 1870s, there was a significant and growing pearling industry and John Forrest selected the townsite in 1883.
It was proclaimed and named after the colony's governor, Frederick N. Broome.
Between 1889 to 1891, the price of mother of pearl shell rocketed and Broome became known as the Queen City of the North.
In 1914, when World War I was declared, there were 300 pearl luggers harboured in Broome, and more than 1000 white men and 2000 coloured. They rushed to enlist.
War returned in 1941, after the Japanese attacked Pearl Harbour, as Australia joined the US in declaring war on the Japanese.
All pearling activity ceased. Men rushed to join the war and Japanese residents were interred.
Plastic played a part in the near collapse of the pearling industry in the 1950s as plastic buttons replaced shell.
But South Sea pearls are recognised as among the best in the world and pearling remains a key element of the town.
Fitting enough, for a town with lustre.
Glitz coming up
Glitzy events bring a sparkle to locals' eyes, and draw visitors.
There is the Broome Cup horse race on August 18 and Shinju Matsuri festival of the pearl from August 25-September 2.
But first there's the Airnorth Cable Beach Polo in May, which this year welcomes UK chef Jack Stein. He is creating the menu from Kimberley produce for a Dinner Under the Stars on Saturday, May 26.
On the same day, singer Chelsea Basham will perform for spectators in the VIP marquee. WA-born Basham was Female Artist of the Year at the 2017 CMC Music Awards, and has received a Golden Guitar and APRA Music Award.
DJ Daimon Downey will entertain guests all weekend. The three-day food, music and fashion festival that goes with it is from May 25-27.
Airnorth Cable Beach Polo producer Marilynne Paspaley says: "The Cable Beach Polo is excited to work with Jack Stein in creating a sumptuous feast for our guests at the Dinner Under the Stars.
"Jack will offer a valuable insight into the pristine nature of the region and its premium-grade foods through this internationally broadcast television series."
Stein says WA is one of the best places in the world for the quality of its food produce, and is looking forward to a Kimberley experience.
And Paspaley, of course, is also a celebrity. Many will remember her role as Dr Tessa Korkidas in the 1990s TV series GP.
Categories