Castles and coasteering adventures: A roadtrip through Wales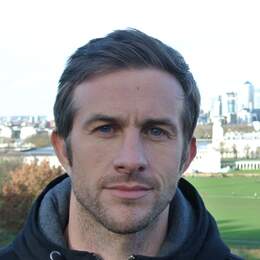 You'll find good food and history aplenty on a drive through scenic Wales — not to mention a variety of adrenaline-fuelled activities befitting one of Europe's adventure capitals.
Wales, they say, boasts more castles per square kilometre than any other nation on earth. Few are more captivating than the so-called "Iron Ring" fortresses that mushroomed here under Edward I, a medieval English monarch who spent much of his 35-year reign trying to seize and secure territory across Britain by fair means or foul.
When he wasn't crushing the hopes of independence-seeking Scots — William "Braveheart" Wallace was arguably his greatest foe — Longshanks (as he was known) was subduing the Welsh. We hear tales of tyranny and rebellion on a guided stroll of Conwy Castle, possibly the most imposing of all Iron Ring relics. This UNESCO World Heritage site crowns a rock above the mussel- filled River Conwy, close to the coastal resort of Llandudno.
Superbly preserved, this castle drags you back to the Middle Ages, with its dimly lit greystone nooks and crannies, spartan chambers and dungeons, and ghostly spiral staircases. And, from the ramparts and watchtowers, the vistas are spellbinding. Scanning 360 degrees, I peruse the green hills of Snowdonia in the distance and the eponymous town of Conwy Castle spreading out below from the waterfront.
In Edward I's day, you'd barely hear Cymraeg (Welsh) uttered in these parts (the natives were forced out behind the town walls). But if you walk on these moss-speckled fortifications today — they encircle the town, stretching 1.3km — you'll hear a mix of English, Welsh and various foreign tongues (including Japanese; in a recent poll of Japanese tourist officials, Conwy Castle was rated the most beautiful place in the UK).
It's certainly a rewarding first pit stop on our road trip around Wales. Starting in Manchester — a 90-minute drive away across the English border — with Cardiff, the Welsh capital, our final destination, we spend the next four days veering south through a country that's similar in size to Israel but noticeably more verdant.
The window views are very easy on the eye. More often than not, we're gawping at rolling green hills and valleys laden with grazing cows and sheep, and ancient dry-stone walls and farmhouses. The weather gods are kind to us (it's surprisingly warm-ish and sunny for early May). And the well-maintained roads are, by and large, free of traffic.
There are aspects of our trip that'll long stay in the memory.
One is the hospitality and food. Welsh mountain lamb, dry-aged black beef, hand-dived scallops, mussels, crab, hake and oysters are among the regionally sourced, generously portioned dishes that we sample — along with traditional snacks such as leek soup and rarebit (cheese on toast but with a creamy, mustardy sauce).
We eat (and sleep) especially well at Nanteos, an 18th-century Georgian mansion near the quirky seaside university town of Aberystwyth. Ditto at Wolfscastle, a fine dining restaurant-hotel in a former vicarage in Pembrokeshire. Another beguiling stop for refreshments is The Boathouse, a cafe in the former home of the legendary Welsh poet Dylan Thomas.
It's situated by the Taf estuary, a short walk from Laugharne castle (which once belonged to John Perrot, thought to be the illegitimate son of Henry VIII).
Despite overindulging a tad over the week, there's little chance of us developing Henry VIII-sized bellies. Once famed for its heavy industries, Wales has emerged as one of Europe's adventure capitals and offers stacks of adrenaline-fuelled, calorie-shedding activities.
We go ziplining at Zip World Titan near Blaenau Ffestiniog, a historic slate-mining town that once "roofed" the world. Reaching speeds of up to 70km/h, we whoosh 2km over sheep-strewn moorland, jagged quarries and denuded hills while ogling faraway panoramas of Snowdon (at 1085m, Wales' highest summit).
Mushrooming over a former aluminium factory site, Surf Snowdonia is another much-vaunted new attraction, an inland artificial wave lagoon that caters to novice and accomplished surfers. I'm very much a novice, but wearing a thick winter wetsuit (which I initially mistakenly put on back to front), my first-ever lesson is a surreal joy.
Guided by instructor Sirena, I manage, after about 15 attempts, to paddle smoothly on to my board and catch one of the regular-as-clockwork, machine-generated waves (they're 50cm-2m high). After about three seconds, I lose my balance and splash, laughing once more, into the chilly-ish lagoon.
I'm more comfortable on a mountain bike. Wales has some fantastic, free, designated biking trails of varying difficulties, and the snaking routes of Snowdonia's Coed-y-Brenin Forest Park are great fun. So, too, is coasteering — an eclectic jumble of coastal pursuits pioneered in Pembrokeshire.
"Coasteering," summarises our guide Lucy, "is basically everything your parents said you couldn't do". Involving rock climbing, cliff jumping, wave riding and swimming into sea caves, it's a heart-pumping way to savour one of Britain's most ruggedly photogenic coastlines — not least when you're flushed around in turbulent wave pools dubbed The Toilet and The Washing Machine.
Rather more relaxing is horseriding through the enchanting oak forests of Pendine.
Situated on the county border between Pembrokeshire and Carmarthenshire on the way to Cardiff, it is, as the Welsh might say, a "lush" — nice — place in which to reflect on our wonderful road trip.
Disclaimer
Steve McKenna was a guest of Visit Britain and Visit Wales.