Sojourn seeps into the psyche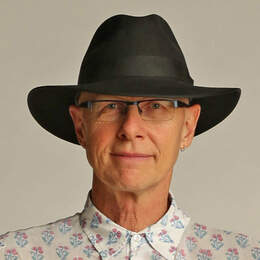 North West travel stalwart STEPHEN SCOURFIELD's connection with the rugged region runs deep.
Whichever part of the Pilbara or Kimberley I travel to, I know when I've arrived.
The moment is indelible for these are landscapes that stain your soul.
They embed waypoints that give a timeline of connection to this land.
They are touchstones in a life.
There are moments of pleasure, for sure. But, well, our northern landscapes can give us more than that, really. They are powerful, bold, old, spiritual. Yes, there are moments of elevation and elation. There are instances when I just stand and suck it all in and think I'm the luckiest person alive.
There are times I'm totally in that moment because I can't replicate it.
With just those few (rather enthusiastic) opening lines of this story, there they are, clear as day — pages in the invisible photo album I carry in my head.
Forget the phone — images of our dramatic western third of the continent brand into our psyche.
I can flip through the pages (even without closing my eyes).
They are random, uncatalogued, non-chronological — instinctive and intuitive.
So, let me flick through them for you ... (They're so vivid, it's easy to do.)
I'm standing on Kelly's Knob — a rocky platform overlooking the East Kimberley town of Kununurra. There's the sweet scent of the fig tree up here with me, the chessboard of the agricultural lands of the Ord River Irrigation area, the sharp white point of a church, red rock ranges turning gold then purple in the mellowing light and the cacophony of insects. The night is warm, mellow, and seeps into every cell.
It's so hot, the three of them are sitting, fully clothed, in the Fitzroy River. Check shirts, sweat-stained hats, a can of beer each. Locals. Comics. And when I laugh at 'em, they slowly sink under the surface so that just the three cans are left, held aloft.
It's early morning in Parry Lagoon, in the East Kimberley, and I'm strolling with a mate. I tell him I've always wanted to see a Gouldian finch — purple, yellow, green, turquoise, red, black, rare, shy. "What, like that one there?" he says, pointing at the fence just by me.
Heading back across Lake Kununurra after the vivid palette of sunset, someone flicks a switch to spotlight for freshwater crocs — and there they are, along the bank, a row of retinas beaming back. But that's not actually the memory ... it's the gazillion flying insects wildly light-writing.
I've eaten mangoes straight off the tree and the sherberty white innards of boab nuts.
The chocolate-brown rock and golden spinifex in the Pilbara, punctuated by the white trunks of Snappy Gums, is perfectly stationary. As perfect as a painted canvas.
These are four pages from the photo album in my head — there are dozens more; the best of a lifetime on the roads and tracks of WA, in deserts and on beaches, over rock and sand.
And we can all carry photo albums in our heads, if we put the effort into making them.