Arrivals & Departures

New Hobart hotel tells stories of Tassie's history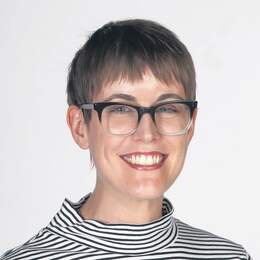 Tasmanian characters past and present come to the fore at Hobart's new waterfront MACq 01, which is being touted as Australia's first storytelling hotel.
This translates into a property where the design and concept are inspired by the people and history of the island.
The design of the 114 rooms, for example, reflects one of the five typically Tasmanian character traits identified by the MACq 01 team: colourful and quirky; hearty and resilient; curious and creative; grounded, yet exceptional; and fighting believer. For example, rooms reflecting "hearty and resilient" might feature timber and leather furniture, while those themed "colourful and quirky" might have vibrant artworks and creative touches.
Each room also tells the story of a separate Tasmania character via an illustration on the door and artefacts relating to that character. These range from Amy Sherwin, the soprano known as the "Tasmanian Nightingale", to Saroo Brierley, the Indian-born man who was adopted as a child by a Tasmanian couple and whose story was recently told in the Oscar-nominated movie Lion.

The hotel also employs a hotel's master storytellers and a team of full-time storytellers, who lead tours taking in the artefacts and stories represented in building's hallways before moving on to the Hobart waterfront to Sullivan's Cove, Salamanca Place and beyond.
The hotel takes its name from its location on Macquarie Quarf, and has been developed by the Federal Group, which also includes the Henry Jones Art Hotel (also on the Hobart waterfront) and the Saffire Freycinet small luxury hotel on Tasmania's east coast.
Said to offer "informal luxury", each of the rooms incorporates king or twin beds, a tablet, flat-screen TV, coffee machine, free valet parking. Other amenities include free wi-fi and in-room massage, and some of the larger rooms have their own fireplace and a private balcony.
There's also a restaurant, bar and lounge on site, and other guest experiences include a gin masterclass, brewery tour, chef's table meal and a hands-on cooking demonstration.
Fact File
Rooms from $305 per night. The hotel is at 18 Hunter Street, Hobart. See macq01.com.au for more.