New hotels: Stylish stays in the City of London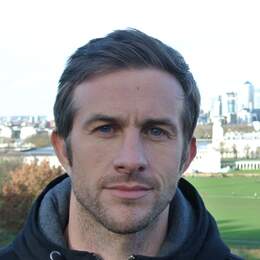 Visitors to London are spoilt for choice when it comes to stylish new hotels.
The prospect of Brexit may have left Britain in political and economic limbo but for the tourism industry, things have arguably never been so good. Sterling's slump has made the country a cheaper destination, sparking a record influx of overseas visitors.
As the primary (air)port of call, London is enjoying a particularly strong "Brexit bounce", boosted by a raft of new openings that have wowed locals and travellers.
The hotel scene is buoyant, with several attractive offerings for those who don't mind splurging for a night or two, especially in the City of London. This historic enclave, fringing the Bank of England and St Paul's Cathedral, was long the preserve of pin-striped 9-5 movers and shakers, but has attracted a more diverse crowd in recent years.
The Ned
You'll find many breezing in and out of The Ned, a stunning $350 million affair set in a vast converted Midland Bank.
Co-founded by esteemed private members' club, Soho House, The Ned spreads over 11 floors, with a labyrinth of vibrant public areas, including a ground-floor former banking hall with nine restaurants and bars (pictured at top). The 252 bedrooms offer a nod to 1920s glamour, kitted out with Art Deco furniture and floral wallpaper, and range from 17sqm Crash Pads to the dapper Lutyens Suite, named after the bank's architect, Edwin "Ned" Lutyens.
Guests can also access the old basement vault, where there's a plush lounge bar that wouldn't have looked out of place in The Great Gatsby, with safety deposits lining the walls. Delve deeper and you'll find a gym with a boxing ring and a pool in the old bullion vault.
Four Seasons at Ten Trinity Square
Another city newcomer where you can have your morning swim is the Four Seasons at Ten Trinity Square.
Imposing Corinthian columns and a sculpture of Old Father Thames — a demigod gripping a trident, facing the river and the Tower of London — bless the facade of this white, Portland stone landmark, the ex-headquarters of the Port of London Authority.
In the 100 rooms are marble-clad bathrooms, Nespresso machines and mirrors that turn into TVs, plus bedside iPads and London-themed books. You may fancy nodding off while reading Peter Ackroyd's 848-page "biography" of London.
The hotel's Heritage Suites have original high ceilings, ornate plasterwork and working fireplaces, while the function areas include the wood-panelled UN Ballroom, where the inaugural UN General Assembly met in 1946.
There are three restaurants, including one run by French chef Anne-Sophie Pic (of Michelin-starred Pic) and Chinese and Japanese gem Mei Ume.
The Curtain
If you prefer to stay in a more artsy, bohemian district, head to Shoreditch on the city's northern fringes. It's home to The Curtain, a new venture by New York hotelier Michael Achenbaum, and is the kind of place where you're just as likely to rub shoulders with creatives in jeans and sneakers as suited-and-booted types.
A stone's throw from where the Curtain Theatre — an old haunt of William Shakespeare — stood, the hotel exudes a Manhattan-warehouse vibe, with 120 spacious rooms and suites flaunting exposed red- brick walls and eclectic art (think: depictions of toddler DJs, a gorilla playing with Rubik's cubes and David Bowie in his pomp). The steam showers are incredibly refreshing, and you can "work" while perusing Shoreditch's changing skyline from a deckchair on the terrace of Lido rooftop restaurant.
Beside the lobby, there's a taco eatery and, in the basement, an offshoot of famed Harlem restaurant Red Rooster, which serves fried yard bird and Obama short ribs (apparently Mr ex-president is a fan). Live gospel music and DJs add to the soul-stirring feel, and one recent performer to captivate the audience was American R&B and rap icon Mary J Blige.
Disclaimer
Steve McKenna was a guest of Visit Britain
Categories