New reason to play in 'Happy Valley'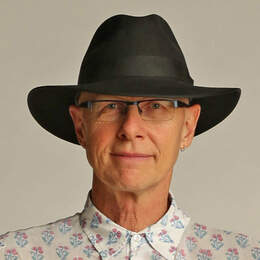 One Forty Eight has a tumultuous past reflected only benignly in the peaceful enclave that it is today.
For this boutique hotel in Nairobi, Kenya, perfect before venturing on to a wildlife safari in the Maasai Mara, was the home and studio of artist Antonio Trzebinski.
Antonio was a prolific and successful painter, and the hotel, and each of its characterful guestrooms, is themed with his work. This living gallery is complemented by an eclectic collection of tribal pieces.
But "Tonio", as he was known, was also part of an elite white enclave which partied hard. They were infamous for drink, drugs and sexual shenanigans.
He was murdered in 2001 — a bullet shot through his heart. His body lay next to his white Alfa Romeo at the home of his mistress, Danish big game hunter, Natasha Illum Berg. In 2016, it all was relived in a Nairobi courtroom when the inquest into his death was briefly reopened, and the world gawked at a lifestyle which the Greta Scacchi movie White Mischief rather encapsulates.
That's all behind One Forty Eight. It was reworked as an eight-room hotel by Liz Fusco and Richard Roberts, owners of Richard's River Camp in the Maasai Mara, and opened in December 2016. In the quiet suburb of Karen, it is a secure and safe oasis.
But Antonio's wife, fashion designer Anna Trzebinski, has a workshop, with items for sale, in the end of the studio building.
From one-of-a-kind bags and ornate clutches to beaded sandals, feather-trimmed shawls and garments, Anna is inspired by Africa. "Each piece is individually hand made and we only use the finest raw materials," she says. "It has been my life's work and passion. It is a window into an authentic Africa, my home, my interpretation of it."
Karen today is not the "walled playground" that it once was — and not the "Happy Valley" of the colonial era. There is still passion here, but more perhaps now for the African landscape, East Africa and its development, environment and wildlife.
Everywhere, the world is changed and changing.
A minute up the road is the Giraffe Centre, where visitors stand on a platform, eye to eye with the world's tallest mammal.
Guests also visit the David Sheldrick Wildlife Trust, a 15-minute drive away, which saves orphaned elephants and rhino, working to release them back into the wild. It is a chance to be very close to the young animals.
They are encouraged to find out more about the anti-poaching work of the Mara Elephant Project.
While forays from One Forty Eight are all well, and good, it's nice to be in the extensive gardens, with its lawns, trees, vegetable garden and the chickens which produced the eggs for my fine breakfast.
The gardens are the green frame but the centrepiece is undoubtedly the main house, with its wooden floors, handmade timber furniture and authentic decor and artefacts. A coffee table full of ostrich eggs is one such example.
And then there are the dramatic paintings by Antonio on all the walls.
Outside, a big and luxuriously furnished deck overlooks the gardens.
Upstairs in the main house, there is a master bedroom and two smaller bedrooms, each with full facilities, of course.
Up another flight again and there's a children's loft bedroom, complete with play cubby caves.
The studio has been converted into big two-storey apartment rooms. The bathroom and living room, in contemporary African style, set against timber floors, are downstairs. Upstairs, there's a comfortable bedroom and views over the gardens.
The end of the studio building is different again — a huge downstairs living room with a big dining area and two bedrooms upstairs. It is ideal for two couples travelling together.
But what also gives One Forty Eight its edge is its well-trained and highly professional local staff. I just have to name Ruth Gichuki, who greets me, organises my meals, brings me tea when I'm writing, notices precisely how much milk I put in my tea and, without comment, does it precisely like that the next time.
She chats with me about dinner and when I mention a salad for starter, says: "Mmm. I'll see what I can come up with."
Ruth represents the best of the service industry anywhere — she is unobvious, kind, and with a keen eye for detail and presentation.
About 20 minutes' drive from the airport and city centre, I'm surprised at the silence. Happy Valley has a new meaning and a new life.
Fact File
Abercrombie and Kent, which specialises in African touring, can include a stay at One Forty Eight on the way to or from safaris in Kenya and Tanzania. To plan and book, visit abercrombiekent. com.au or phone 03 9536 1800.
Disclaimer
Stephen Scourfield was a guest of Abercrombie and Kent. They did not review or approve this story.​