Arrivals & Departures

New Rex flights between Perth and Carnarvon/Monkey Mia go on sale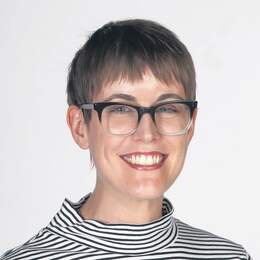 Tickets are on sale for the new Regional Express (Rex) flights from Perth to Carnarvon and Monkey Mia.
Rex is set to take over the Carnarvon and Monkey Mia services from Skippers Aviation on July 2.

It'll operate 24 weekly services between Perth and Carnarvon, with morning and afternoon flights both to and from Carnarvon on weekdays and daily flights in each direction on weekends.
There will be 12 flights a week between Perth and Monkey Mia, with flights in each direction every day except Saturdays.
According to Rex, this represents a 20 per cent increase in flight frequency for the Carnarvon route and a 50 per cent boost for Monkey Mia.
As with its existing services to Albany and Esperance, Rex intends to offer discounted "community fares" on the new routes.
An agreement has been reached with Monkey Mia/Shark Bay airport to provide community fares from $157, available on 25 per cent of seats if booked 60 days prior to departure, with all unsold seats available one day before departure.
Rex is in discussions to establish a similar partnership for the Carnarvon service.
The change also means that the services can be booked through travel agents, while passengers connecting to and from other domestic destinations via Perth will be able to check their luggage all the way through with Virgin Australia.
Manny Papadoulis, chairman of Australia's Coral Coast tourism, predicted the new service would provide a boost to tourism numbers in the region.
"Having a seasoned aviation operator like Rex take on this route will see an immediate improvement in leisure numbers visiting the Coral Coast region," he said.
Picture at top: Dolphin at Monkey Mia. Picture by Tourism Western Australia.
Fact File
See travel agents and rex.com.au or phone 13 17 13.
Categories