New wave stays in now-hip north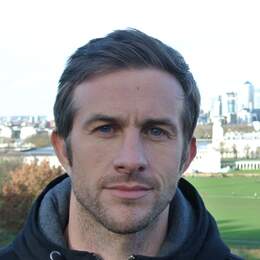 Better than couch surfing, cooler than hotels. STEVE McKENNA finds mills and warehouses reborn in Manchester.
As its visitor numbers continue to rise, thanks to its sporting, shopping, music, business and cultural draws, Manchester has witnessed an influx of smart new accommodation in recent years — with more in the pipeline.

Some of the best options are tucked inside the converted mills and warehouses of a city once nicknamed "Cottonopolis" for its 19th-century textile industry.
Two new options in particular stand out, especially for those travelling with family or friends — or staying in the city for more than a few nights and who want to make themselves "at home".
Native and Whitworth Locke are both apart-hotels, offering slices of Mancunian industrial heritage, the comfort and convenience of a hotel (complete with 24-hour staffed receptions, gyms and fitness classes), co-working spaces, and serviced apartment facilities that beat Airbnbs.
Imagine cosy lounges where you can "mirror" your devices to the smart TVs and sleek kitchens with kettles, hobs, oven-microwaves, pots and pans, dishwashers, washer-dryers (and in Native's case a Nespresso machine).
Of course, while it's nice to be able to rustle up something for yourself on demand, it's good to have food and drink options nearby. And both apart-hotels tick boxes here, with enticing choices in-house and on the doorstep.
Read the full story, and more, at thewest.com.au
A message from Travel Editor Stephen Scourfield...
Thanks for reading us – we value your continuing interest and our connection with you.
But as our readers increasingly move to digital, we have to keep up with them.
As I'm sure you'll appreciate, there are costs involved in doing what we do for you.
To support Travel, reading the full story now requires a digital subscription (it's $1 a day for full access to thewest.com.au, for all your devices).
If you have the newspaper home delivered, you may already have complimentary premium access to thewest.com.au and our digital editions.
And we have other packages, including $9 a week for the weekend papers and everyday digital.
Stephen Scourfield
Disclaimer
Steve McKenna was a guest of Marketing Manchester. They have not seen or approved this story.
Categories