Ningaloo humpback tours off to a swimming start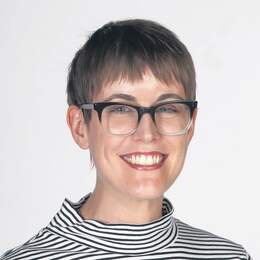 The trial season of humpback whale swimming tours at Western Australia's Ningaloo Reef has exceeded expectations so far.
According to the Exmouth Visitor Centre, tour operators out of Exmouth and Coral Bay have reported success rates for up-close underwater interactions with the humpbacks of up to 90 per cent - higher than anticipated - since the four-month trial season began on August 1.

"The whales have definitely been more social than we probably thought they would be," said James Small, owner of Ocean Eco Adventures, one of the operators taking part in the trial.
"Whether that be sitting under the swimmers and singing for 20 minutes, swimming over to snorkellers to really check them out, or just circling the swim group for a better look, in most cases we've had meaningful underwater interactions rather than the whales just ignoring us or swimming away."
Others have said that the experience of local operators conducting whale shark swim tours over many years has also contributed to the trial's success.
"The experience our local marine eco-tour industry has with whale sharks and whale shark tours has really helped us when it comes to putting our swim groups in the best possible positions for an up-close underwater experience," said Mick Husband, of Three Islands Whale Shark Dive.
"In the handful of other destinations worldwide where swimming with humpback whales is possible, some of the local operators are not as accustomed to putting tour groups into the water with large marine animals and are not utilising aircraft to find the best whales to swim with, so it would appear success rates for underwater interactions have been much lower in those areas."
The trial is subject to strict guidelines to protect both the whales and human participants, and includes a research and monitoring component being carried out by the WA Department of Parks and Wildlife in collaboration with institutions including Murdoch University, Curtin University and the University of Tasmania. "We're monitoring the impact on whales, their behaviours, the effectiveness of our interaction protocols and also conducting tour participant satisfaction surveys," said DPaW humpback whale and whale shark conservation officer Dani Rob.
It's hoped the humpback tours could provide a major boost for region by extending the tourist season at Ningaloo, where currently a major draw is the whale shark swimming tours, which run from approximately March to July. The trial season of the humpback tours are expected to run until the end of November.
For more information, see visitningaloo.com.au.
(First image also by Ocean Eco Adventures.)
Categories