Arrivals & Departures

Ningaloo's whale shark season off to a swimming start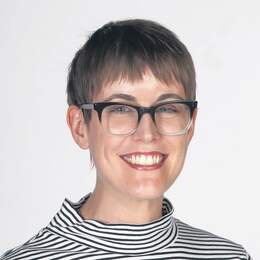 It's that time of year again: the world's biggest fish is returning to WA's Ningaloo Coast, and the whale shark season has begun. 
Whale sharks are found throughout the world's tropical and warm temperate oceans, and have a range of names to prove it. In the Malagasy language of Madagascar, for example, they're known as "marokintana", meaning "many stars" — a reference to their distinctive markings. And in Vietnam, they're called "ca-ong", which translates to "Sir Fish".
But WA's Ningaloo Reef remains one of the best places to swim with the world's largest fish. Not only are sightings reliable — according to Tourism WA, nearly 1750 whale shark tours took place at Ningaloo last year, with a success rate of 94 per cent — but they're responsibly run by a small pool of licensed operators who are required to adhere to a code of conduct to protects both the whale sharks and humans involved.
This year's whale shark season has got off to a strong start, with sightings having begun in early March. Michael Wigram, of local operator Ningaloo Discovery, which runs trips out of Exmouth, even captured a memorable photograph (above) of two whale sharks circling one another on the second day of the touring season.
Whale sharks migrate to WA's coast each year to feed on plankton and krill in the nutrient-rich waters of Ningaloo. And the importance of this event to the local community is celebrated at the Ningaloo Whale Shark Festival, which will take place this year from May 25-27.
Aside from the big fish themselves — which generally measure between six and 11m in length — the festival's star guests will be WA celebrity chef Anna Gare and musician Ash Grunwald.
There'll also be a new Whale Shark Marquee at Talanjee Oval with live entertainment and food and market stalls, along with a gala festival opening poolside at Mantarays Ningaloo Beach Resort, a festival sundowner featuring music by Grunwald and a Big Day Out on Ningaloo Reef with discounted whale shark tours and free entry to Cape Range National Park.
Categories