No artistic limits in our port city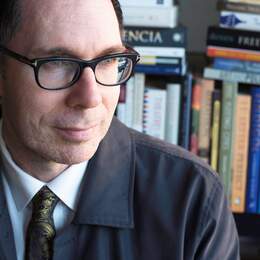 Its enviable status as a port city on the Indian Ocean aside, Fremantle's name is almost synonymous with historic architecture and the arts.
The well-preserved heritage buildings. The galleries and museums. The bookstores — and the restaurants and cafes essential for refuelling, of course. Thanks to Notre Dame University, its student population. Thanks to its artists, writers and musicians, its bohemian reputation. (Yes, still.)
So on any given weekend, Fremantle is teeming with arty prey for culture vulture tourists to swoop on. And it's always easy to experience Fremantle's architectural heritage together with art, history and even coffee, all at the same time.
Where to start? It's easy: wherever you go, make sure you end up in PS Art Space, a beautifully restored heritage-listed former warehouse built in 1907.
Why? Because for the first time in this long-running exhibition and studio space located in the heart of Fremantle's historic West End, artist and owner Helene Schairer is holding her first major exhibition, together with her friend Ursula Kieliger.
Perspectives (on until December 18) features the contrasting art of friends Helene Schairer (life drawing studies) and Ursula Kieliger (abstract paintings inspired by the Australian outback).

Read the full story here.