No need to be lost in translation: The new breed of translation technology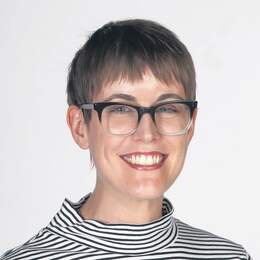 There's an increasing number of ways to tackle the language barrier when you travel. 
Armed though you might be with a translation app, a few key local phrases and the best of intentions, sooner or later every traveller comes up against a language barrier than seems insurmountable.
Mine was a menu in a small restaurant in San Sebastian, Spain, where, on a bleak autumn evening, I took a stab in the dark and ordered what I hoped would be a mixed salad. What emerged from the kitchen was something quite different, and quite a sight for an avowed non-seafood eater: a local specialty comprising a plate of lettuce topped with baby eels.
My translation app let me down on that occasion, but fast forward a few years and travellers have more options than ever for overcoming the language barrier as new technological solutions are developed.
Alongside smartphones with text and spoken-word translation capabilities, real-time translation devices are a strong trend, aiming to make speaking to someone in another language as seamless and accurate as possible. Here, the Holy Grail — and the ubiquitous pop-culture reference — is something akin to the Babel fish, a "small, yellow, leech-like" alien from Douglas Adams' The Hitchhiker's Guide to the Galaxy that acts as an instant universal translator: "if you stick one in your ear, you can instantly understand anything said to you in any form of language," he writes.
These devices are emerging particularly strongly from Asian markets and especially China as outbound Chinese tourism continues to boom. Late last year one of China's biggest search engines, Sogou, introduced a real-time speech translation system, while fellow Chinese internet giant Baidu partnered with online travel agency Ctrip to launch a Chinese-English pocket translator, with additional languages reportedly in the works.
Of broader interest to Australian travellers are devices such as the WT2 real-time earpiece translator launched by Shenzen-based start-up TimeKettle last year. Promising "natural, hands-free communication", the device is available for pre-order and will initially support five languages: English, French, Chinese, Japanese and German. Technology giants such as Microsoft, Facebook and Google are said to be investing heavily in translation technology. Last year Google launched its Pixel Buds, wireless in-ear headphones that work with its Pixel 2 and Pixel 2 XL smartphones to provide real-time translation in 40 languages via Google Translate. Air New Zealand announced in January that it would trial Google's technology "to help our staff communicate effectively with international customers".
Other earpiece translators include the Pilot by New York start-up Waverley Labs, which claims to have garnered $6.5 million ($US5 million) in pre-orders and works via an app to translate between five languages, with more to be added. Dash Pro ear buds by German company Bragi work with the iTranslate app for real-time translation of nearly 40 languages. Australian company Lingmo produces the Translate One2One, a standalone earpiece that translates nine languages, and earlier this month added a new smart watch equipped with voice messaging translation.
Such standalone devices don't require your smartphone to work, and also include models that can be hand-held or worn around the neck, such as the ili by Tokyo's Logbar, which supports four languages. Travis the Translator, pictured at top, from a Netherlands-based company, has an audio jack for your headphones and can translate more than 80 languages. It raised more than $2.3 million ($US 1.8 million) during its pre-order campaign on crowdfunding site Indiegogo.
Despite the hype, it remains to be seen whether anything on the market approaches the capabilities of Adams' Babel fish. Real-time translation is a notoriously tricky technical challenge, but to me the mental and social barriers to using such devices are also real. How comfortable would I feel trying to have a conversation with a stranger in a strange land with ear buds or other electronics in my ears? Pointing a hand-held translator at someone might feel similarly odd.
We've got used to more blatant interventions by technology into our lives. But as important a question as whether these devices work well is whether they'll make travellers feel less awkward than they do using the catch-all solution of elaborate mimes backed up by Google Translate and a smile? The latter, at least, is more likely to get a laugh.