Our World

Off the tourist track: Riding the Ginger Line in East London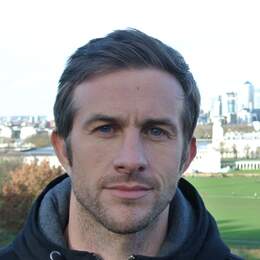 Dalston, in north-east London, once rarely captured the attentions of travellers. These day's it's one of the city's trendiest areas. 
A caffeine-hooked Melburnian mate of mine, living in London, swears by the coffee at Allpress. The baristas at this Kiwi coffee purveyor, he says, make flat whites and cortados as good as his favourite cafe back home.
While you will find Allpress roasted coffee across London, from its own cosy espresso bar on Shoreditch's Redchurch Street to independent coffee shops that use Allpress' hand-crafted blends, the best place to get a fix is the capacious Allpress roastery and cafe.
Sprinkled with coffee sacks, laptop-tapping folk and mingling friends, it occupies two levels of an old joiner's factory in Dalston — a district of north-east London that once rarely captured the attentions of travellers. These days, however, it's one of the city's trendiest areas, though Allpress is just one of the reasons why. Dalston's emergence is thanks, in large part, to the "Ginger Line", or the London Overground as it's officially known. Involving about a dozen stops when it was unveiled in 2007, the overground now has more than 100 stations (some are new, others have been revived or swallowed from suburban rail services but all have a Tube-like, orange and blue roundel and feature on the orange lines of the London Transport map).
The so-called "Overground effect" has affected both sides of the River Thames, with better transport links — boosted by shiny new air-conditioned trains — not only making previously poorly connected areas more desirable for Londoners but providing a raft of "new" places for visitors to explore beyond the regular beaten tourist track. Exiting from the smart, new Dalston Junction station, you will find a slew of hip and happening venues amid a mash-up of Victorian and Edwardian brick buildings, shiny modern apartments and wastelands scheduled for development.
Allpress, at 55 Dalston Lane, is just one neighbourhood gem. Another is the Dalston Eastern Curve Garden, a chilled-out oasis built on an old rail line beside the Dalston Peace Mural — an enormous artwork that hints at the area's multicultural melting pot (British, Irish, Turkish, Bangladeshi and Afro-Caribbean communities live and work cheek-by-jowl).
In the Curve Garden, one of inner-city London's most endearing retreats, Dalstonites grow fruit and vegetables, take craft workshops and chat over juices, coffees and wines beneath trees and sheds rife with birdlife. It's open-year round, and is especially popular on balmy summer evenings.
Warm weather also jolts to life Dalston Roof Park — a "plushly turfed English garden" crowning a converted warehouse. It sits above left-field live music magnet Cafe Oto, the intimate Arcola Theatre and discreet Provencal-infused eatery Merci Marie. Despite huge changes in the past decade, and an influx of residents with fashionable beards, pockets of old-time Dalston endure, not least the ever-vibrant Ridley Road Market.
The inspiration, it's said, for the market in long-running BBC soap EastEnders, it sprawls across from another Overground station, Dalston Kingsland, with its colourful stalls piled high with fresh produce, herbs and spices, Caribbean dresses and hairpieces. One stop south of Dalston Junction, Haggerston is another stop worth alighting at. It sits beside the Regent's Canal, a tranquil waterway that threads through north London.
Veer right on the canal towpath, dodging joggers and cyclists, and you'll be on the "Haggerston Riviera" a barge-lined locale bordered by cafes, arts hubs and shared working units such as The Proud Archivist, which hosts a calendar of events and exhibitions showcasing comedy, current affairs and politics. Haggerston's neighbouring station, Hoxton, also has its attractions, including the "Pho Mile" — a stretch lined with Vietnamese eateries.
While most of the Overground does indeed operate above the surface, parts delve underground — notably when it dives beneath the Thames. A 15-minute ride from Whitechapel — a bustling Tube-Overground interchange — New Cross station is situated opposite the famous, modernist Goldsmiths arts college, whose former students include Oscar-winning director Steve McQueen, Britart icon Sam Taylor-Wood and Blur's Damon Albarn.
There's a handful of engaging "local" pubs nearby, such as The Royal Albert, which has upmarket grub and a fine craft beer and cider selection, while the district of Deptford, dubbed "the Dalston of south London", is 10 minutes away on foot.
Peckham Rye is another intriguing Overground stop.
For years, Peckham was synonymous with Only Fools and Horses — the British TV sitcom centred on the lovably roguish exploits of Del Boy and Rodney Trotter. These days, though still a little edgy, Peckham is more renowned for its railway arch microbreweries, innovative Thai and tapas joints and Frank's, a multi-use arts space and cafe-bar perched on the 10th floor of a disused multi-storey carpark.
Open between May and September, it's one of the capital's best summer pop-ups, and when you're sipping a Pimms and admiring the spectacular views of the London skyline from its rooftop, you'll be happy you gave the 'Ginger Line' a go.