Scotland: On the trail of Glasgow's Gaudi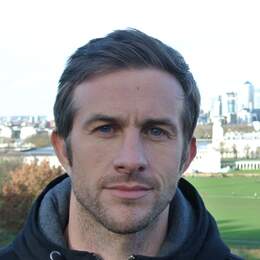 The flamboyant architecture of Charles Rennie Mackintosh is a beacon in Scotland's biggest city.
On the south-west side of Glasgow, not far from the historic shipyards of Govan and the iconic Ibrox Stadium of Rangers Football Club, you'll find Bellahouston Park.
One of dozens of verdant spaces in Scotland's biggest city — whose name translates to "Dear Green Place" in Scottish Gaelic — the park is popular with joggers and boasts a dry ski slope and a Victorian walled garden.
Also calling the park home is the House for An Art Lover. This is one of the somewhat hidden jewels in the crown of Charles Rennie Mackintosh, a maverick Glaswegian architect, whose flamboyant Art Nouveau designs wowed Europe's art scene in the early 20th century and continue to inspire creative souls around the world. It's the 150th anniversary of his birth on June 7, with commemorative events taking place throughout 2018, including at this quirkily titled house, which only opened in 1990 — seven decades after Mackintosh's death.
It was built from blueprints that he'd sketched out in 1901 in a competition for a German design magazine. Move beyond the house's rather austere exterior, bag an audio guide and wander into some beautifully crafted spaces, which are decorated with furniture and fittings synonymous with Mackintosh and his wife and lifetime collaborator Margaret Macdonald. You'll admire, among other things, high- backed wooden chairs, flowery gesso panels and a gorgeous piano, which is in the music room — a dazzling white space that gleams even more when sunlight pours through its windows (this doesn't always happen; in truth Glasgow is one of Britain's wettest cities).
But I'm fortunate today, when it's bright and pleasant enough to lunch on the cafe terrace.
You can see more Mackintosh exhibits in another of Glasgow's nicest parks (Kelvingrove Park, home of the magnificent Kelvingrove Art Gallery and Museum) but the epicentre of the Mackintosh trail is the Glasgow School of Art. Located in the city centre, it's where he met Margaret, and attended evening art classes, before winning a competition to design the school's new wing.
Regarded as his masterpiece, the Mackintosh Building was gutted by a fire in 2014 and is still closed to the public (probably until next year at least, because of the meticulous restoration). You can, however, still browse Mackintosh books in the school's gift store and visitor centre and join Mackintosh-themed walking tours of Glasgow.
Our tour begins with guide Raheela Khan pointing out the wrought-iron stems and buds, insects and birds on the facade of the Mackintosh Building, typical of Mackintosh whose love of Art Nouveau matched his indifference to the architecture he'd grown up with. Glasgow boomed during the reign of Queen Victoria, largely due to its shipbuilding and textiles industries, and Khan says the city's wealthy industrialists wanted to "adorn this workshop of the world with fantastic buildings".
"It was mainly neoclassical and Gothic Revival architecture but Mackintosh rejected these imitations from history in favour of something modern, yet influenced by mother nature and feminine symbols."
As we navigate Glasgow's buzzing streets, past buildings (and now mostly bars, restaurants, hotels and offices) that evoke ancient Greece and medieval Europe, Khan pauses beside some eclectic landmarks conjured in the so-called "Glasgow Style", which has similarities with the work of Antoni Gaudi, the legendary Catalan architect with whom Mackintosh has been compared.
We peruse The Hatrack, a tall, slender building designed by one of Mackintosh's contemporaries, John Salmon Junior.
Then we duck into the former headquarters of the Glasgow Herald newspaper, whose 1895 tower extension was designed by Mackintosh. Now the Lighthouse, it houses Scotland's National Centre for Design and Architecture, and has a section on Mackintosh's genius.
In truth, he wasn't widely appreciated in Scotland until after his death in London in 1928 but Mackintosh always had loyal Glaswegian patrons, notably Kate Cranston, who commissioned him to decorate her Willow Tea Rooms on Sauchiehall Street. With Mackintosh's distinctive thin typeface gracing the signs, this much-cherished establishment reopens this northern summer after a major refurbishment, so do pop in for a cuppa.
Picture at top: House for an Art Lover in Bellahouston Park, Glasgow. Picture: Kenny Lam/VisitScotland.
Fact File
Glasgow School of Art walking tours run from Friday-Monday between early April and late September, and on Saturdays in October and March. Starting at 1.30pm, tours are £19.50 ($34) for adults; gsa.ac.uk
To map out your own Mackintosh trail in Glasgow, see glasgowmackintosh.com
For more information on visiting Glasgow and Scotland, see peoplemakeglasgow.com and visitscotland.com.
Disclaimer
Steve McKenna was a guest of Glasgow Life and Visit Scotland
Categories