On the trail of van Gogh and Roman history in Provence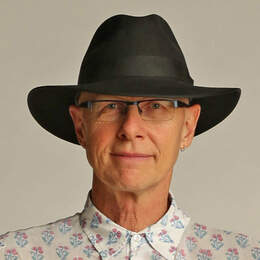 Most visitors to Arles, in the south of France, will seek Vincent van Gogh, Roman history and food. We go a step further, on a search for the Elysian Fields. 

Most visitors to Arles, in the south of France, will seek Vincent van Gogh, Roman history and food. They will look for the cafe that Vincent painted and other sites still easily recognisable from his canvases.
Van Gogh arrived here in February 1888, and in 15 months made 300 paintings and drawings — many of his most famous works, including Starry Night Over the Rhone. And there it is, Cafe Terrace at Night, still a cafe, in Place du Forum.
They will trawl ancient streets full of pretty much everything adorned with yellow sunflowers and lavender coloured tea towels, as I have done many times, too.
They will go to the Arles Arena (pictured above), a still active reminder of the town's Roman heritage. Arles was founded in 46BC by Julius Caesar but it was Augustus who developed it 2000 years ago.
April brings the start of the bullfighting season in the amphitheatre. Most of it is now Provencal style — young men chasing bulls to collect ribbons tied to their horns. Bulls run through the streets several times a week through July and August before bullfights. But there is still the Spanish and Portuguese style, in which bulls are killed. Visitors should pick their fights carefully.
Today, I have decided to combine both van Gogh and the Roman theme but take them both one step further.
For I am stepping beyond the walls of this wonderful town in Provence, looking for the Elysian Fields. In Greek mythology, this is the final resting place of the souls of the heroic and virtuous. In French, it translates to Champs Elysees.
Just outside the centre of Arles is an important Roman necropolis. It was forbidden to bury people in Roman towns, and roads leading out were lined with tombs and mausoleums. Arles' Elysian Fields, or Alyscamps, was used just for this for almost 1500 years.
After the burial of Saint Genesius, a Roman servant beheaded in 303AD for refusing to persecute Christians, it became famous. Saint Trophimus is buried here, and it is a UNESCO World Heritage Site.
Van Gogh and his French post-impressionist painting colleague Paul Gauguin were painting non-naturalist landscapes, and both painted Arles' Elysian Fields. One of van Gogh's pair of 1888 paintings, Les Alyscamps, sold in 2015 for more than $60 million. Gauguin's Alle aus Tombeaux (Avenue of the Tombs) is splendid.
The Elysian Fields appear in literature from Homer's Odyssey to Dante's The Divine Comedy and William Shakespeare's play Twelfth Night.
In his final book, Caesar's Vast Ghost, one of my favourite writers, Lawrence Durrell, salutes this place: "It is unique in its charm."
Greek poet Homer described them as being located on the western edge of the Earth but I am walking south-east out of Arles. Looking for the Elysian Fields feels like the last piece in a van Gogh jigsaw that I have been piecing together. The "box lid" is the Sunflowers postcard I treasured as a child, which is burnt into me. It held the possibility of a luminous world.
And so I have left the river Rhone and walked through old Arles; through places known — down the ancient Rue du Four Qui Passe and on to Church of Notre Dame de la Major.
My favourite view over the rooftops of Arles is from Place de la Major, today with the addition of bright graffiti on a wall. Would the people of Arles have seen van Gogh's work like this, in his day?
I like these old streets in the historic quarter behind the Arena. Two alleyways back from the tourist track, you're somewhere else. A small, bent woman, black as an impermeable shadow, scuttles down Rue de Grand Couvent, and slips in through a doorway, gone.
And then Avenue Victor Hugo, a big road, and walking into the newer, poorer suburbs. Cars with dents unfixed, young men in groups in baseball caps. Arles is also a place with unemployment above France's average.
I stop at a panini van for a troi fromage (the French love their cheeses). It has Vincent's painting plastered across the front. Somewhat ironically, this quest to find the Elysian Fields — some version of heaven — takes me past an enormous building site which, at this stage, looks like some version of hell.
It is, in fact, LUMA Arles. It is work in progress on an 8ha cultural campus; a contemporary art centre to bring together artists, researchers, and creators to collaborate on multi-disciplinary works.
Heiress, collector and art patron Maja Hoffmann's LUMA Foundation launched LUMA Arles in 2013.
It had its first shows, in former industrial hangars, in August last year. From May 27 to September 24 (2017) it will show the Annie Leibovitz Archive Project Number 1: The Early Years.
Maja Hoffman's father Luc is from a family connected to the Hoffmann-La Roche pharmaceutical company (think Redoxon, benzodiazepines, valium and Roaccutane). He first came to the Camargue 70 years ago and has worked to protect its wetlands. Maja grew up here.
The centerpiece of LUMA Arles is a 56m tower conceived by architect Frank Gehry. His approach is multi-disciplinary. A spokesperson for LUMA says the tower is an "architecturally ambitious and innovative resource building ... combining contemporary art, urbanism and architecture".
It may well become a sunflower of sorts — the modern art symbol of this old town, though the original plan, which had two towers, was rejected by France's Commission for Historical Sites and Monuments on the basis that it obscured the Elysian Fields.
Six industrial buildings are being restored on the site. In the mid 1980s, France's national state-owned railway company, SNCF, decommissioned its rail yards here, leaving sheds empty, and a gaping void in local employment. The restored buildings will be set in a public park by landscape architect Bas Smets.
While Frank Gehry's company is based in Los Angeles, there's a French architect involved, fittingly based in the Champs Elysees in Paris.
I walk on past a couple living in their car (not the first), and a man who has carefully vinyl-patched the elbows of his shirt.
And then, in a street called Chemin Marcel Sembat, I find big iron gates. The Elysian Fields — Alyscamps. The lady smiles. It costs $5 (€3.50) to enter eternal paradise.
Van Gogh and Gauguin's paintings show a lane of shady poplar trees which led to a Romanesque chapel. The poplars have gone and been replaced, though the row of stone sarcophagi is completely recognisable, and the chapel is still here.
There is a sign with one of Vincent's works, put there by the Rijksmuseum, the national museum of the Netherlands in Amsterdam. I was there a few days ago, and at the adjacent Van Gogh Museum, the biggest collection of his works anywhere in the world. I stood in front of his actual bedroom in Arles.
Another piece in that jigsaw was placed.
At the end of the lane is the Romanesque chapel; the church of Saint Honoratus, who became Archbishop of Arles about 426AD. It is cool inside, and the coo of pigeons is an incantation.
Time is lost in this moment of paradise. And then I realise the gardens are closing soon and scuttle back down the laneway. As I approach, the lady at the gate scolds me, tapping her watch furiously, though there's still 10 minutes to go until official closing.
"Dix minutes!" I exclaim in mock rage, slowing to a stroll and whistling. She has the good grace to laugh.
I have been consumed by the day, and by the quest, and suddenly realise I am hungry.
Ah, the cuisine of Provence. Local olives and sardines from the near Mediterranean coast. The fish often seen on menus is rouget, a little thing, grilled. Cubed beef in wine, local vegetables and the "herbes de Provence". Chickpeas from the slopes, and aioli that is a thick brew of olive oil and garlic, tasting of this earth. Peaches just ripe. And a sweet end; an almond biscuit.
It is cool and there is just the murmur of French conversation on this starry night.
Fact File
The exhibition Van Gogh and the Seasons opened at The National Gallery of Victoria in Melbourne on April 28, and runs until July 9.
Works depict places that were the setting for many defining moments in the artist's tumultuous life, particularly Arles, where the artist experienced his most defining period of creativity.
Van Gogh and the Seasons features works lent by leading international museums, including the Van Gogh Museum, Amsterdam. It is curated by Sjraar van Heugten, former head of collections at the Van Gogh Museum, Amsterdam, and open 10am to 5pm daily.
Disclaimer
Stephen Scourfield was in Europe as a guest of Bicton Travel. Phone Bicton Travel on 9339 0277 and bictontravel.com.au​.
Categories