Organic vines & the angel's share: Behind the scenes at Voyager Estate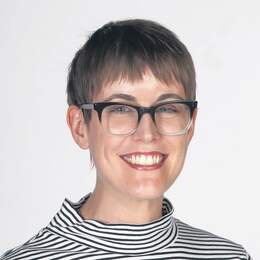 Whether you're a novice or a wine expert, there are surprises in store at one of Margaret River's most established vineyards. 
If you've spent any time visiting wineries in the Margaret River region, chances are you've walked through the beautiful formal gardens that encircle the distinctive Cape-Dutch style cellar door and restaurant at Voyager Estate.
You probably didn't realise, however, that beneath the neatly clipped hedges and immaculate rosebushes lies one of the largest underground barrel cellars in the country, stacked high with cases of wine destined for restaurants and bottle shops around Australia and beyond.
It's one of the surprises in store on Voyager's 90-minute estate tour, which takes wine lovers and curious visitors behind the scenes to learn more about viticulture and the winemaking process.
According to wine room manager Adam Elton, the tours began about seven or eight years ago as an extension of the informal estate tours that Voyager's founder, the late businessman, Michael Wright, liked to lead for new employees.
"It started out as this really experiential way of showing Voyager Estate and encouraging visitors to go behind the scenes," he explains.
As we drive around the vineyard, my impressively knowledgeable guide Rhianna Henfry — who is part of the cellar door team that also runs tastings — covers everything from growing the grapes and planting new vines to harvest, the winemaking process and Voyager's history.
"People often walk away with a new appreciation of the work that goes into a bottle of wine," she tells me, adding that visitors joining the tours range from the already well-informed to wine novices and even non-drinkers.
A highlight for me is the barrel room, a cool, expansive space filled with a sharp, wine-y smell. It's here the estate's various wines are aged in oak barrels for anywhere from eight months to two years.
As she measures out tastings direct from a barrel, Rhianna explains how each of the barrels is cleaned out every three months and topped up every three or four weeks — the wine that evaporates through the timber is known quaintly as the "angel's share".
I'm here at an interesting time for Voyager: during my late-March visit, the team is in the midst of vintage, with some grapes remaining on the vines and plenty of work under way to process the fruit.
This year the estate is celebrating 40 years since its oldest vines were planted, back when the property was known as Freycinet Estate (Mr Wright bought it in 1991).
Then there's the news that some 40ha, or about one-third, of Voyager's vineyards are transitioning to organic certification, with the rest to follow over the next three years.
As winemaking and viticulture manager Steve James tells me over lunch in Voyager's restaurant, the process has been eased considerably by the fact the estate has been using some organic principles for some time.
"We've been a long way down the pathway already with the way we operate," he explains.
Among the new challenges are controlling weeds and bugs such as weevils. A machine that turns over the soil between the rows of vines is helping with the former, while fabric collars have been fitted around the trunks of the vines to protect against the latter.
Steve says the move is part of a commitment to sustainability — among other things, the business is carbon neutral and makes use of solar panels. But he also views organic practices as good winemaking.
"It's a great way to farm," he says. "You're working with nature and giving nature a chance to play its role.
"I think you make great wine, too. To really make wine that really expresses your soils, you really need to be organic, or close to it."
Fact File
The Voyager Estate Tour, plus a wine tasting in the cellar door, costs $45 per person. 
Another option is the Estate Tour followed by a four-course lunch in Voyager's restaurant. Its Discovery Menu showcases local produce in dishes such as marron with cucumber, kombu kelp and green gazpacho, and berries with rosella, rosé granita and yoghurt panna cotta. 
See voyagerestate.com.au or phone 9757 6354. 
Disclaimer
Gemma Nisbet visited Margaret River as a guest of Voyager Estate.
Categories