Ouotback radiant with wildflowers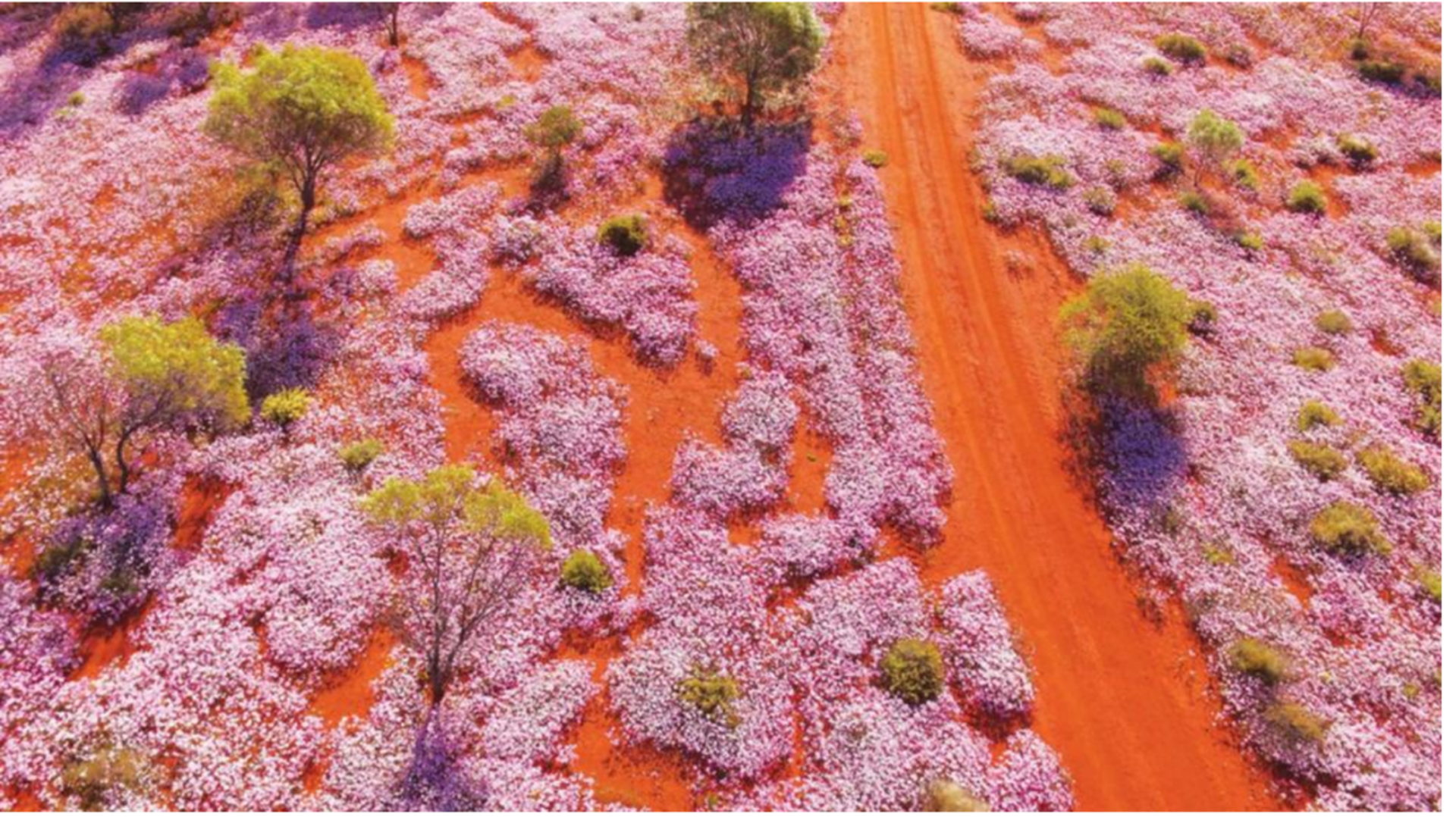 Further inland, blooms bring everlasting joy for STEPHEN SCOURFIELD
A bumper wildflower season is being predicted across Australia's Golden Outback after consistent and abundant autumn rains.
The region is huge, of course — from Morawa in the east through the Murchison, out through Kalgoorlie and the Goldfields and deserts, and from the central Wheatbelt as far as Esperance on the south coast.
So some of what we know is from what we can see — the flowering under way in the northern agricultural area and out into the Murchison.
Some is "safe prediction" based on what we know about the rain that has been through, when it has fallen, and what we also know about the seed bank. And what we certainly know about this unusual year, is that a lot of rain has fallen in a lot of areas, and it hasn't been just a one-off event. There have been follow-up rains, and then more again.
There's been rain at various times over the last few weeks and months in the Wheatbelt and Wiluna, Mt Magnet and Morawa and Merredin. On Monday, Robyn McCarthy, manager of the Central Wheatbelt Visitor Centre in Merredin, said: "It is looking like the best season in years — just need the rain to stop and the sunshine to come out now."

Read the full story here.

Categories