Our 17 travel resolutions for 2017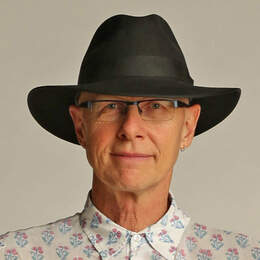 Want to be a better traveller this year? Our Travel Editor shows you the way...
1. We'll keep up with the world.
Political swings like last year's Brexit and the US election affect currencies and stimulate deals. So we'll keep up to date and look to jag opportunities (while following these pages for sensible advice.)
2. We won't just think about "big holidays".
We'll make the most of the whole year by dreaming up some one, two and three-night trips and make the most of our weekends and days off. This makes for a varied and interesting year.
3. We'll search smart for flights.
It's hard to beat some of the deals in these pages (like Flight Centre's US flights in their ad on our cover last week), but for those who hunt online too, resolve to take a look at Google's power matrix tool. You can search for a "calendar of lowest fares" and every flight combination for up to 30 days. matrix.itasoftware.com
4. We'll get a bit more practical.
We'll sign up for the loyalty program of a hotel chain we like and can afford. We might not book enough to get a free stay, but perhaps amass enough credit for free wi-fi, breakfast or perhaps a room upgrade.
5. We'll also pay attention to credit cards.
We'll get one that earns the most points based on our spending patterns and what we want to use them for. A finance expert tells me he thinks too many people pick their credit card based on the end goal — usually "miles with a favourite airline" — and ignore the fact that the card will earn low rewards based on their shopping patterns.
6. We'll take advantage of rewards.
And, if you are loyal to an airline, sign up for their credit card to get the rewards with them — like choosing your seat without paying, free checked bags, lounge access or priority boarding.
7. We'll be clever with cash.
There are plenty of travel debit and credit travel cards to chose from, but cash is still good in lots of countries. Our resolution is to wait until we arrive at our destination to withdraw and change money, which is usually advantageous.
8. We'll try organised spontaneity.
We might try this — booking holiday dates off work, setting our mind to being away, and then hanging out for a last-minute deal. A destination might be thrown up that we wouldn't have otherwise considered.
9. We'll reboot business travel.
Travelling for business can quickly lose its charm. Crowded planes and same-same hotel rooms soon don't feel that exciting. So our resolution is to take a short walking or cycling tour in each place we visit on business. And if we can't find a tour to book, we'll look for self-guided walks online or make something up ourselves.
10. We'll take the family away.
If we still have a young family (or grandchildren), we'll think about taking them on an organised tour or a river cruise. That way, all the logistics are taken care of and we can concentrate on just having fun with them. We'll be seeing more family-oriented tours — several companies already offer child-friendly river cruises in Europe and Asia. Look for Pandaw and Uniworld in Asia and Tauck in Europe, just as examples. Intrepid has a family tour from the north to the south of Vietnam.
11. We'll remember that bigger isn't always better.
Cruise ships have turned mega, and with that can come the frustrations of queueing with several thousand others. Small may be the new big. The growth in small-ship cruising continues to boom, too, and we won't just lock ourselves into "bigger is better" thinking.
12. We'll look for a reason to travel.
We'll think of something we're particularly interested in, which will add a focal point to our journey. There's the Venice Biennale from May 13 to November 26, and Tracey Moffatt, in the Australian Pavilion, will present large-scale photography and film. In the UK, Bath celebrates all things Jane Austen to mark the 200th anniversary of the author's death.
13. We'll drink in an eco-friendly way.
For a practical resolution, we'll buy a water bottle with a good filter to use in countries where we can't drink the water. That way we won't leave a trail of plastic bottles behind us. I recently recommended the Fill2Pure, at fill2purefilters.com.au.
14. We'll indulge in a different bed.
There are interesting new hotels opening in London this year, including the Great Scotland Yard Hotel, in the old Scotland Yard police headquarters. In Perth, the new Crown Towers is from $413 for one night with breakfast and parking.
15. We'll switch off our devices.
We'll increasingly hear the phrase "digital detox" and for some, it might be a good resolution to try this on a 2017 holiday. Turn off all those devices.
16. We'll be better informed.
We'll make ourselves aware of all the conditions of European Union Regulation 261/2004. For example, under this regulation, passengers are entitled to up to $580 in compensation when their flight lands at its destination more than three hours late, under some circumstances. If a flight is delayed by five hours, they are entitled to abandon their journey and receive a refund. The law is retrospective for up to five years.
17. We'll take precautions with hire cars.
Car rental companies can be pretty blase when it comes to checking returned cars. Twice they have later taken money from my credit card for damage I didn't cause. But I had photographed the car comprehensively when I left it (that's your resolution, now) and got the money back.