Arrivals & Departures

Our Favourite Travel Moments: The mystique of Marfa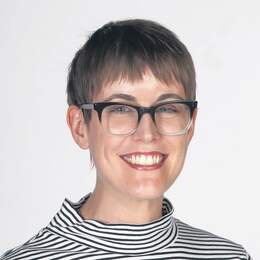 Prepare to be bewitched by a creative haven in the remote Texan desert. 
I'm one of those snobs who is not a great fan of the travel bucket list — there's something about the idea of "ticking off" a destination that strikes me as reductive — but it's safe to say that if I did have one, Marfa would've been at the top of it for years.
So visiting this tiny town in an isolated part of the desert in far west Texas during a 7500km roadtrip from Memphis to LA last year felt a little like a dream — a sensation only enhanced by the beguiling oddness of the place.
Indeed, though Marfa is small and remote, it's also a sophisticated hub for cutting-edge contemporary art and a long-time Hollywood favourite, with everyone from Elizabeth Taylor and James Dean to the Coen brothers having stopped by to film movies.
Then there's the high-desert landscape — rugged, sparsely beautiful, truly epic — and the cinematic qualities of the light. It's a very special place.